Miami Accidents Can Result in Post-Concussion Syndrome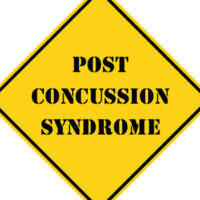 A concussion happens when there is a blow to an individual's head. Sometimes the individual loses consciousness, sometimes not. This type of head injury can be through whiplash motion or direct impact to the head. When symptoms extend past standard concussion recovery timeframes, it is possible a person is suffering from post-concussion syndrome following an accident or injurious event.
Post-concussion syndrome can result in cognitive and emotional issues. Victims and their families often suffer personally and financially. After a Miami accident, talk to a Miami car accident lawyer about your head injury and what damage recovery options are available.
Symptoms of Post-Concussion Syndrome
When symptoms of concussions persist, a medical professional can diagnose post-concussion syndrome. When a victim sustains a concussion, the recovery period is usually days or weeks. If symptoms are experienced for months or years, post-concussive syndrome could be present.
It is also important to note that concussion symptoms do not always appear right away. If you or someone you love felt fine immediately following a Miami collision but later found yourself experiencing any of the following symptoms, seek medical attention. After a doctor's assessment, a treatment plan can be created to help your recovery.
Headaches
Fatigue
Dizziness
Vision troubles
Anxiety or irritability
Nausea or vomiting
Drowsiness
Trouble falling asleep
Loss of memory
Lack of concentration
Sensitivity to light and noise
Ringing in ears
Individual symptoms can happen along with personality changes. When trauma happens and head injuries result, families can struggle to adapt to a new reality. Emotional shifts can make employment impossible and strain personal relationships.
While most concussion victims find symptoms disappear over time, that is not the case for every individual who hurts their head in a car accident. The percentage of concussion cases that result in lasting symptoms has been estimated to be between 5% to 30% of concussion cases. Other factors can contribute. For example, older adults and people with prior head injuries may be more likely to suffer from post-concussion syndrome.
Discuss Your Situation with a Miami Personal Injury Lawyer
Every person is unique and how an individual recovers can vary. Some find after a few days of rest their concussion symptoms fade and they are able to return to the daily tasks they enjoyed prior to an accident. For others, recovery is lifelong and requires learning daily skills all over again. Whatever your situation, a Miami car accident lawyer can help secure financial compensation for lost income and medical fees.
Head injuries are possible when individuals are involved in car accidents, slip and fall accidents, or acts of violence. When another was negligent and reckless, they should be held accountable. Victims and their families deserve a fair settlement. A lawyer can negotiate for you.
Do you suffer from post-concussion syndrome? Talk to the Miami personal injury attorneys at Spencer Morgan Law. Accident cases can be complex, a knowledgeable attorney is needed to navigate the complicated negotiations with insurance companies and legal professionals. Contact us today at 305-423-3800 to schedule your free consultation.
https://www.smorganlaw.com/car-accident-fires-and-burn-injuries/