Miami 18-Wheelers and Accident Recovery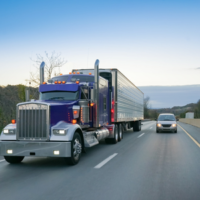 Truck accidents can result in extensive injuries and property damage. When a commercial truck such as an 18-wheeler is involved in a wreck, there could be multiple parties who share responsibility for the injurious event. Plus, there can be many claims to navigate. After all, a fender bender between passenger cars can be easy to walk away from, but semi accidents can be devastating to individuals and their families.
There are many reasons that truck accidents happen. Defective parts could be to blame or maybe a trucking company put profits first and set truck operators on the road with an unreasonable delivery timeframe. When drivers are under pressure, accidents can follow. If you have injuries and expenses connected to a semi accident, talk to a Miami car accident lawyer.
Multiple Insurance Companies Could Be Involved
Serious accidents involving commercial trucks, passenger cars, physical injuries, and high expenses can lead to complex insurance negotiations. Many companies and individuals could be part of the conversation. After all, the accident could have happened for one or all of the following reasons.
Part defects and truck maintenance. Trucks need to be maintained, it is up to the trucking company to work toward the safest fleet possible. If an accident happens because a trucking company did not care for worn tires, they could be liable. But, if the tire itself was defective, the tire manufacturer may be negligent.
Cargo companies may make mistakes. There are times when a separate company is hired to load commercial trucks. They are responsible for not overloading the trailers and balancing the weight. If there was a rollover or accident that was caused by improper cargo placement, the cargo company's insurance may be part of a settlement.
Poor driving. Of course, a safe road depends on safe drivers. Truck operators need to follow traffic rules and be focused on the task of driving whenever they are behind the wheel of the big rig.
With multiple claims and lawsuits, it can be difficult to keep track of all of the communications. A lawyer has the experience to keep your best interests in mind, no matter how many parties are involved.
Have a Miami Lawyer on Your Side
Trucking companies and large insurance companies have huge legal teams on their side. There is even the possibility of insurance company representatives calling you to ask about the crash. Instead of talking to them, and they could be trying to get you to admit fault, tell them to talk to your lawyer.
Semi truck accidents are traumatic events. An 18-wheel truck can cause life-long injuries along with pain and suffering. Connect with a Miami car accident lawyer to discuss your options.
Are you recovering from injuries sustained in a Florida truck accident? Talk to the Miami personal injury attorneys at Spencer Morgan Law. Accident cases can be complex, a knowledgeable attorney is needed to navigate the complicated negotiations with insurance companies and legal professionals. Contact us today at 305-423-3800 to schedule your free consultation.
https://www.smorganlaw.com/boating-trips-and-water-tubing-accidents/