Medical Errors Are a Leading Cause of Death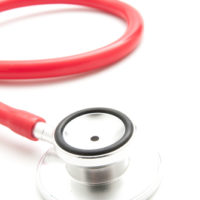 Did you know medical errors are the third-leading cause of death in America? This means, in the United States, medical error deaths are only surpassed by cancer and heart disease. When you are seriously injured or gravely ill, you trust your doctors and the hospital staff to make the best decision. But the truth is there are frequent diagnostic errors in outpatient and inpatient care that can result in illness or death.
Reckless Patient Care
It is the responsibility of medical staff and hospitals to provide care that protects patients from harm. It is their duty, yet medical errors are at an all time high. And the negligence does not only result in wrongful death cases. In some cases, Medicare patients are finding themselves in long-term care facilities due to medical errors. At times, nursing home residents are then subjected to further neglect.
There are many reasons for medical errors, including the following:
Inadequately trained doctors, nurses, and medical staff.
Judgement errors made by healthcare providers.
Treating the wrong patient.
Failure of medical equipment.
Leaving surgical tools inside of a person.
Defects in technical systems and computer files.
Communication mistakes between staff and patients.
Undiagnosed or mistreated diseases and illnesses.
Medication mix-ups, improper drug doses, and mislabeled prescription drugs.
Communication errors—both written and verbal—can also result in medical errors at doctors offices and hospitals. This can be especially true in clinics or hospitals where multiple health care providers are caring for multiple patients. It is also an issue in facilities where there are a lot of new employees or temporary staff. When communication breaks own, the result can be disastrous.
Filing a Medical Malpractice Claim
In Miami, medical errors have occurred in both hospitals and long-term care facilities. Miami medical malpractice attorneys file lawsuits based on what injuries a patient has incurred. These injuries are a direct result of medical professional negligence.
You need to contact an experienced medical malpractice attorney to discuss the particulars for a successful claim. With a lawyer on your side, you can prove the staff or facility did not meet the standard level of care a patient is promised.
When there are multiple health care providers, things can become more complicated. Sometimes there is more than one reason the injury happened. Medication errors are also a common report in medical malpractice cases and are critical in determining who is negligent. This includes when patients are given incorrect dosages of medications or when medications are mislabeled. When a patient takes multiple medications, interactions can occur that cause life-threatening problems. Patients with several medication often report symptoms of their prescribed drugs taken together, including dizziness, headaches, vomiting, sleep problems and more.
Have you or someone you love has been a victim of a medical error? If you have experienced a hospital communication error or were given the wrong medication, you need to talk to a lawyer you can trust as soon as possible. Our Miami medical malpractice lawyers provide no-cost, confidential consultations. Contact Spencer Morgan Law at 305-423-3800 to discuss your case.
Resource:
qualitysafety.bmj.com/content/23/9/727
https://www.smorganlaw.com/my-miami-doctor-gave-me-the-wrong-medicine-can-i-sue-for-medical-malpractice/