My Miami Doctor Gave Me the Wrong Medicine. Can I Sue for Medical Malpractice?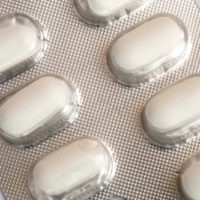 When a doctor prescribes medication to a patient, they have an obligation to be aware and consider the risks and benefits concerning the patient's medical health and how the medicine will produce side effects and react with other medications, foods, activities, etc. Unfortunately, there are times where a doctor can prescribe the wrong medication. This prescription error may be medical malpractice.
What Does Prescription Error Look Like?
Although medical malpractice is a complex area of law, depending on the situation, one could initiate a medical malpractice case for the prescription error. A skilled Miami medical malpractice lawyer will be able to determine whether the mistake gives rise to a true medical malpractice claim.
Prescription errors include the following:
Pharmacy errors
Prescribing ineffective medications
Failure to reveal side effects
Prescribing the wrong medication
Wrong instructions for use
Prescribing the wrong dosage
Lack of consideration for other drug interactions
Wrong administration of medication
Who Can I Sue Specifically? 
In addition to your doctor, anyone involved in prescribing the medication can be held liable for the prescription error and be included in the medical malpractice lawsuit. This includes:
The pharmacy
The nurse
The hospital
The pharmacy staff
The hospital staff
Pharmaceutical representatives and manufacturers
According to an article in CNBC, medical errors are the third leading cause of death in the United States, after heart disease and cancer. According to a doctor in the article, medical professionals are dedicated and caring, but they are human. And humans make mistakes.
When doctors and other healthcare providers perform below the expected level of care and patients become injured, the patient has a right to seek compensation for the harm done.
What Kind of Compensation Can I Receive?
Some of the compensation that can be received as a result of medical malpractice include the following:
Medical expenses
Lost income
Pain and suffering
Future income
This list of compensation is not an exhaustive one. Each type of compensation will depend on your unique situation. In order to enforce and protect your rights, a knowledgeable Miami medical malpractice attorney can help you better understand your rights and options.
How Long Should I Wait Before Filing the Medical Malpractice Case? 
You should seek legal advice from an experienced medical malpractice attorney and file your case right away. Under Florida law, you must initiate the lawsuit within four years of the date the malpractice occurred. If not, you risk having the case thrown out.
Need to File a Medical Malpractice Case in Miami? Call Spencer Morgan Law
Medical malpractice cases are lengthy, complex and require the skill and expertise of a Miami medical malpractice lawyer. It takes tons of evidence and a team of people to help you win your case, including expert witnesses. Call Spencer Morgan Law for help with discovering whether you actually have a medical malpractice case. Dial 305-423-3800 to schedule your free consultation. There's no fees or costs if we don't recover for you.
Resource:
cnbc.com/2018/02/22/medical-errors-third-leading-cause-of-death-in-america.html
https://www.smorganlaw.com/establishing-causation-in-medical-malpractice/