Malnourishment and Florida Nursing Homes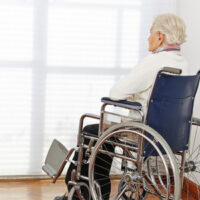 When a person is not getting enough nutrients, health issues can arise or exacerbate. For example, malnourishment can result in a decline in cognitive abilities, elevated danger of tripping and falling, and a weakening of the immune system. All of these concerns are often already present for individuals who are nursing home residents. After all, many who live in these facilities have health issues or are of an advanced age. Malnourishment can even lead to life threatening health concerns.
If you are concerned about the circumstances in a Florida nursing home, connect with a Miami medical malpractice lawyer. Evidence of malnourishment, for example, can lead to legal action.
Signs of Nourishment Issues
There are signs when a person is not receiving a proper amount of calories, protein, and nutrients. When an individual is malnourished, the following indicators may appear:
Hair and skin that is dry
Losing weight, including sunken eye areas and hollow cheeks
Depression or anxiety
Loss of muscle and body tissue
Extended healing times for wounds
Feeling chilled or cold
Fatigue and loss of focus
Lack of interest in food
Irritable and cranky
Low mood and decreased happiness levels
It is important to note that losing weight is not true for everyone who is malnourished. Being overweight and malnourished is the result of meals that are high in empty calories and fat and low on essential nutrients.
Fighting infection and illness is difficult for a body that is malnourished, so it is important for individuals of every age to eat meals that are nutrient rich and complete. The body's ability to perform is diminished because malnourishment can result in a decreased white blood cell count. This is a danger for vulnerable residents of assisted living communities and nursing homes.
Staffing Issues Can Lead to Health Issues
While it is well known that the staff of a nursing home is responsible for caring for residents, there are many situations which make a high level of care impossible. For example, if a building is not appropriately staffed, there can be malnutrition and other health concerns. This is also true when the staff of a facility is overworked, burned out, and stressed. There may be great individuals on staff, but they can't do the work of an entire team alone.
There may even be meal considerations to attend to, such as an individual needing help feeding themselves or people who have specific dietary restrictions. If you have seen a person in a nursing home receiving the wrong types of meals or clearly not receiving nutrients, speaking up is a path to justice. There are legal options when people or entities participate in negligent behaviors. Talk to a Miami medical malpractice lawyer to learn more.
Are you unsure what to do about a malnourishment health concern? You need to talk to a lawyer you can trust as soon as possible. Our lawyers provide no-cost, confidential assessments and we help you understand your rights and fight nursing home abuse and neglect. Contact Spencer Morgan Law at 305-423-3800 to schedule your free consultation.
https://www.smorganlaw.com/dangers-of-electric-cars-in-florida/