Dangers of Electric Cars in Florida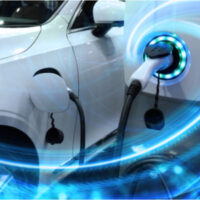 For pedestrians in Miami, Florida's electric cars can be risky. It is always important for a pedestrian to be tuned in to their surroundings, and they often do this through their hearing and sight. Municipal vehicles alert pedestrians with flashing lights, for instance. Similarly, there are back-up alerts that sound when commercial trucks move in reverse. Pedestrians rely on these signals, both audio and visual, to stay clear of dangers. Silent electric vehicles can be dangerous.
Some car owners enjoy the calm, quiet of electric cars. There are many advantages to hybrid and electric vehicles. But at the same time, bicyclists and pedestrians need to be aware of risks. Laws have been changed to protect others on the roads, but Florida accidents continue to occur. If you were struck and injured by an electric car, connect with a Miami car accident lawyer today.
Keeping Everyone as Safe as Possible
While there is no way to make roads and highways 100% safe, there are guidelines drivers can follow and recommendations for bicyclists and pedestrians. For instance, pedestrians shouldn't assume there is no car or truck near simply because they do not hear a vehicle. It is important to look both ways when crossing a road. And be aware of your surroundings when in a parking lot, it is common to have cars reversing unexpectedly in lots. And when pedestrians are walking in desolate or dark areas, it can be helpful to wear clothing that is reflective or bright.
Electric car drivers can also help to keep roads safe, such as developing the following behaviors:
Do not assume a person walking has heard or seen your car.
If your car has safety features, such as blind spot sensors or collision warnings, use them.
Within a crosswalk, remember that pedestrians have the right of way.
When an electric car is new to a family, inform younger drivers of unique risks.
Laws in Place to Reduce Electric Vehicle Risks
The Pedestrian Safety Enhancement Act of 2011 was passed to help with electric and hybrid car risks. Knowing what safety features you need to legally have is recommended. Then, you can adjust any bad driving habits. Being aware of how others are not aware of quiet, electric vehicles is a first step. Louder vehicles, ones that are gas powered, are less likely to be involved in Florida collisions than silent electric cars.
After an accident with a hybrid or electric vehicle, contact a Miami car accident lawyer. Legal professionals know how to strengthen your claim and can help collect the evidence you need to secure a maximum settlement amount, including police reports, witness testimony, and expert assessments of future income loss or medical needs.
Were you struck by an electric car in Florida? Talk to the Miami personal injury attorneys at Spencer Morgan Law. Accident cases can be complex, a knowledgeable attorney is needed to navigate the complicated negotiations with insurance companies and legal professionals. Contact us today at 305-423-3800 to schedule your free consultation.
https://www.smorganlaw.com/speeding-miami-drivers-create-risks/