Long-Lasting Impacts of Miami Car Accidents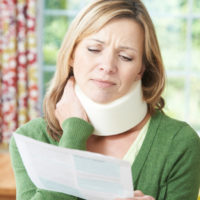 Car crashes can happen in a second, but the results of the accident can extend over years. There are times when a person who is injured in a car wreck requires medical care for a lifetime. Families who lose family members suffer from emotional distress and heartbreak. Coping with medical expenses alongside pain and suffering is difficult, it is possible an insurance adjuster will offer you a settlement offer that you are not able to properly assess because of everything else happening in your life.
A Miami car accident lawyer can help when you are recovering from a major car accident. It is possible an insurance company is looking out for their bottom line, you need a legal professional who will put your needs first.
Exhaustion and Distractions are Common Causes of Car Crashes
With so many cars on roads in America, the unfortunate truth is there are wrecks every day. Both in the state of Florida and throughout the U.S. Some collisions are minor, but others lead to long lasting health impacts and loss of life. One Centers for Disease Control (CDC) report states around 100 people in the U.S. are killed daily in car crashes. A distressing and tragic number.
Accidents can happen in a variety of ways, but common reasons for collisions include the following:
Drivers are under the influence of drugs or alcohol.
Exhausted or fatigued drivers.
Individuals are not focused on the road, and are instead looking at cell phones or are reprogramming a car radio.
Aggressive driving such as speeding or tailgating was taking place.
Weather dangers and inexperienced drivers
An Attorney Has the Experience You Need
When a car accident is major, you may be contacted by an insurance claims adjuster. The person who contacts you could offer you a large sum of money, but just because it is large does not mean it is a full and fair settlement amount. After a severe accident, the costs can be astronomically high. You need a Miami car accident lawyer to help you assess your expenses, from hospital bills to a decrease in daily life joy.
An experienced attorney talks to and negotiates with insurance companies all the time. They understand when an offer is too low and what amounts are possible. Individuals who are injured in major collisions need time to heal and recover, a legal professional can take care of all the paperwork and legalities.
Sometimes it takes time, there may be a period of time when negotiations go back and forth without a final resolution. But an amount will be found, even if it requires going to court. Your lawyer will fight for you each step of the way.
Were you involved in a major car crash in Florida? Talk to the Miami personal injury attorneys at Spencer Morgan Law. Accident cases can be complex, a knowledgeable attorney is needed to navigate the complicated negotiations with insurance companies and legal professionals. Contact us today at 305-423-3800 to schedule your free consultation.
https://www.smorganlaw.com/3-things-that-could-raise-the-price-of-your-car-insurance/