3 Things that Could Raise the Price of Your Car Insurance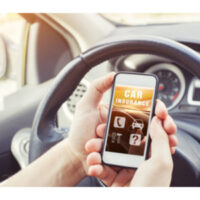 Are you considering changing car insurance carriers? Or, did your current auto insurance inform you they are raising your rate? While insurance policies often come with pages of paperwork laying out the details of a plan, there are key items most auto insurance companies consider when calculating rates. A few of these include location, age, and driving record.
Where You Live Influences Insurance Rates
The location of a person's home and activities influences rates because insurance companies focus on probabilities. Risk algorithms are used to determine if you will be using the coverage in the future. If you live in an area that has a high incidence of traffic accidents and vandalism, you may find your insurance is higher than someone similar to you who lives in an area with fewer active claims.
After an accident, a Miami car accident lawyer can help you with your claim and will share with you how the claim could impact your insurance rates moving forward. Florida does have higher auto insurance rates than other states. This is often attributed to Florida having a lot of uninsured drivers. For many Florida residents, this means their rates are higher than they would like, no matter what city or town they live in.
Age and Driving History
Typically, drivers who are younger pay a higher rate than older drivers. Then, as the young driver ages, their rates will decline. This is because, statistically, younger drivers have higher risk of being involved in a car accident. An auto insurance company views younger drivers, often those between the ages of 15 and 25, as being a higher risk to the financial bottom line of the company. For instance, some companies will drop a driver's rate by 20% when the driver turns 25.
Of course, not everyone enjoys lower rates as they get older. A person with a good driving record will often receive different rates than a driver who has a history or crashes. But even a driver with few or no accidents on their record may find their rates go up when they reach the age of 70. Insurance company research has determined that drivers have slower reaction times when they are older than 69. Because of this, older adults pay higher rates.
For the best auto rates, keep a clean driving record. An individual can see their rates increase even when there was no collision. For example, a speeding ticket could lead to a higher rate quote because a speeding driver is more likely to experience a car crash.
Gender and marital status can also play a role in insurance rates. Claims can be complex and repercussions can reach far into the future. After an accident, talk to a Miami car accident lawyer about the best way to handle your situation.
Were you in an accident and are now facing high insurance rates? Talk to the Miami personal injury attorneys at Spencer Morgan Law. Accident cases can be complex, a knowledgeable attorney is needed to navigate the complicated negotiations with insurance companies and legal professionals. Contact us today at 305-423-3800 to schedule your free consultation.
https://www.smorganlaw.com/ask-about-experience-when-choosing-a-miami-car-accident-lawyer/