How to Prove Liability for Injuries While at Sporting Events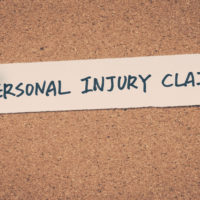 Due to the great weather the Sunshine State offers its residents, sporting events whether indoor or outdoor are a great way to spend time with family and have some fun. From the Dolphins to the Heat, to the Panthers, the Miami FC and the Marlins, Miami offers a sports team suitable for everyone to cheer on.
Unfortunately, the players are not the only ones who can be hurt at these sporting events – spectators and fans can be injured too.  Every year, many people in Florida are injured at sporting events.  We all know a player will be taken care of if he or she is hurt, but what happens when a spectator or fan is injured? Who is held liable for the injuries, then?
If you or someone you know has been injured while attending a sporting event, it's important to talk to a qualified Miami personal injury attorney to help prove the liability for the injury.
Who is Liable for My Injury at a Sporting Event?
It depends on the situation. More than one party could be held responsible. The parties can include the team and the venue where the sport is held such as the arena. Again, that's why it is best to consult a Miami personal injury attorney who is known for getting results for those who have been injured. He or she can help you make the determination as to who may be liable for your injuries.
How do I prove liability?
To prove that the arena or venue is liable for your injuries, it must be shown that someone acted carelessly or negligently and that your injuries are a direct result of their negligence.
This is not easy to prove. That's why it's important to work with a personal injury attorney to make sure the arena maintains its duty of care to keep you safe while on its premises.
Beware the Assumption of Risk
Believe it or not, spectators and fans assume risks when attending sporting events. The next time you purchase a ticket for a sporting event, take a look at the fine print.  Tickets for these sporting events will sometimes contain a statement in fine print that says the ticket holder assumes the risks and dangers associated with the sport.
Because you know that your engagement in this activity is a dangerous one, you cannot bring a suit for injuries caused by these assumed risks. This doctrine known as the assumption of risk is a common defense in personal injury cases.
While it is difficult to prove liability and sometimes liability is unclear in Florida when it comes to sporting events, you may have a case if you can prove that the arena or team was negligent and caused the injury.
Call Spencer Morgan Law If You've Been Injured at a Sporting Event
 If you or a loved one are injured at a sporting event, you need an experienced and knowledgeable Miami personal injury attorney to obtain aggressive representation and ensure your needs are met.  Call Spencer Morgan Law at 305-423-3800 or contact us online for a free and confidential consultation regarding your personal injury matters.
Resource:
hfloridabar.org/the-florida-bar-journal/flying-baseballs-injured-fans-uncertain-liability-why-legislative-action-is-needed-in-the-sunshine-state/
https://www.smorganlaw.com/can-i-sue-the-homeowner-if-im-injured-on-the-premises-of-a-miami-home/