Can I Sue the Homeowner if I'm Injured on the Premises of a Miami Home?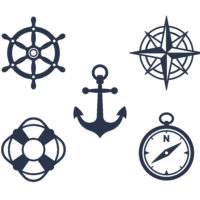 Summertime in Miami brings people together for gatherings such as pool parties, barbecues and other family functions at home. Most times, these gatherings will not take place at your house as you will be the person attending the gatherings in the homes of others.
The person who owns the property has a responsibility to make sure you and others are safe while at their premises, but injuries can happen while on the premises of the homeowner.  If you're ever injured while visiting someone's home in Miami, you should contact a Miami personal injury lawyer as soon as possible to help protect your rights under Florida's premises liability law.
Florida Premises Liability Law
Florida's premises liability law states that the homeowner has an obligation to make sure the property's environment is safe. If you suffer injuries while visiting a homeowner's property, you may have a case. The court states that a visitor who enters the private property of another falls under three categories:
An invitee
A licensee
A trespasser
Your category plays a major part of the case because this helps determine the duty of the homeowner, which can vary depending upon the circumstances surrounding your case.
If you were invited to the homeowner's property, you are classified as a visitor on the premises by invitation of the homeowner, according to the case of Wood v. Camp.
Under Florida Statutes, an invitation means that the visitor entering the premises has an objectively reasonable belief that he or she has been invited or is otherwise welcome on that portion of the real property where injury occurs.
What Do I Need to Prove in My Premises Liability Case?
Lawsuits between homeowners and visitors are frequent and do occur often. If you're looking to gain a favorable result in your case, you must prove:
That the property's condition is the cause of your injuries;
The homeowner knew of the dangerous condition; and
The homeowner failed to repair the condition or give warning of it.
After you've met these elements of a premises liability case, you may be able to receive compensation for your injuries.
What Kind of Compensation Can I Receive?
Each premises liability case is unique when it comes to the types of compensation you can recover. Common types of compensation received include:
Medical costs
Lost wages from work
Pain and suffering
Because of the complex nature of premises liability cases, it is best to discuss your injuries with a qualified personal injury attorney whether you had a minor slip and fall accident or left with an injury after swimming in the homeowner's pool. The attorney will be able to tell you which types of compensation you can receive.
Pool Partygoers Left with Minor Injuries While at Miami Home
A June 16, 2019, report from 7 News Miami shows that shots fired at a pool party left some partygoers with minor injuries. This is just one example of how someone can gain injuries on someone's property.
Call Spencer Morgan If You're Injured at a Miami Home
If you were recently injured while visiting someone's home, contact a Miami personal injury lawyer at Spencer Morgan Law at 305-423-3800 for a free consultation with an attorney today. There's never any fees or costs if we don't recover your damages.
Resources:
wsvn.com/news/local/reports-of-shots-fired-sends-attendees-running-for-safety-at-sw-miami-dade-pool-party/
scholar.google.com/scholar_case?case=10499753550917479158&q=premises+liability+invitee&hl=en&as_sdt=4,10&as_ylo=2015
https://www.smorganlaw.com/what-happens-if-you-are-injured-at-a-sporting-event/