How Pre-existing Conditions Can Affect Your Personal Injury Claim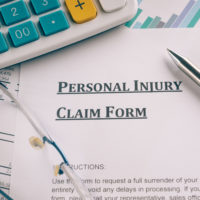 If you are wondering how your pre-existing condition will affect your personal injury claim, you are not alone. Because, if you were injured in a car accident, you could have issues with a pre-existing condition arise that were not there prior to the car accident.
It is essential that you speak with an experienced Miami car accident lawyer if you have been injured in a car or truck accident, whether you have a pre-existing condition or not. And if you have a pre-existing condition, do not hide it during the claim process. To boost the possibility of compensation, you need to be honest about your health each step of the way.
Pre-Existing Conditions to Share with Your Attorney
After a Miami car accident, typically the at-fault driver's insurance will compensate the other driver or drivers. Sometimes the compensation is to replace a vehicle. In other instances, the compensation is for lost time at work, repairs, or hospital expenses. An experienced lawyer can  discuss your situation with you and let you know what is possible.
In addition to the typical concerns surrounding a car accident, there might be further compensation possible if a pre-existing condition was aggravated as a result of the accident. Some examples of conditions to talk over with your doctor after an accident, and share with your car accident lawyer, follow:
Anxiety
Degenerative Disc Disease
Asthma
Depression
Arthritis
High blood pressure
Heart issues
The pre-existing conditions listed are a handful of examples, there may be others that apply to your situation. A conversation with your doctor could bring more information to your case.
Why You Should Not Hide Pre-Existing Conditions
When discussing your personal injury claim with an attorney, you need to be honest about your pre-existing conditions in order for you to strengthen your claim. This is because an at-fault driver might request medical records. If they do this to build their own case and discover a discrepancy, it could compromise your claim.
If you have a pre-existing condition that was exacerbated because of a car or truck accident, talk to a lawyer who understands Miami law and has won similar cases. An attorney is needed in order for you to secure the full compensation you deserve.
Insurance companies work to save money for the company, so do not talk to insurance companies before seeking legal help. An insurance company can offer you a settlement for a vehicle accident, but it might not be the full compensation you deserve. Once a lawyer looks over your case, they can determine the full value of a possible personal injury claim. Let your lawyer know all of the details surrounding your situation. Then, they will be able to form the best legal strategy.
Car and truck accidents worsen pre-existing conditions for many people. It is not a rare occurrence. Talk to an experienced attorney about the accident. Our attorneys at Spencer Morgan Law secure compensation for individuals who have been in car accidents. Contact us today at 305-423-3800 to schedule your free consultation.
https://www.smorganlaw.com/what-to-do-when-you-have-an-accident-with-an-uninsured-motorist/