How Much Will a Lawyer Cost?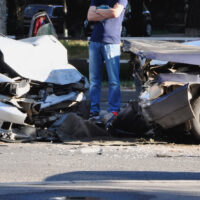 There is a lot of emotional and financial stress after an accident that results in an injury. After all, you have physical pain and bills to pay. For some, these stresses extend on for months or years. Because of your financial stress, you may be hesitating to contact a lawyer, even if you know another was negligent.
In reality, individuals who were injured because of the negligence of another can consult with an attorney free of charge. When you discuss your situation with a legal professional, they will let you know what compensation amount you are entitled to and they have the experience to fight for your rights. If you were injured in a Florida accident, share your financial concerns with a Miami personal injury lawyer through a no-cost, confidential consultation.
Maximum Recovery Amounts
When you work with a lawyer, they use their experience to secure maximum recovery amounts. If you are worried about pursuing a high amount because you are concerned about the impact on another person, know that most claims are not filed against an individual, they are often resolved through the other person's insurance company.
Collecting compensation after an accident is essential for the financial health of many American families. After all, medical services and property damage can be expensive. This is why the number one cause of American bankruptcies is sparked by medical expenses.
When you work with an attorney, they advocate for you. Damage recovery is possible for economic and non-economic harm, including the following.
Current medical bills
Future medical bills
Expenses for therapy and rehabilitation
Emotional pain and suffering
Lost income
Loss of future earning potential
Impact on life enjoyment
It is common for individuals to enter a hospital without even understanding the cost of the medical treatment they receive. What you might think of as a minor injury can result in thousands of dollars in medical expenses. One study states a Florida hospital stay is approximately $2,000 each day, this does not include fees for specialists and tests.
Contingency Fees
Lawyers can be paid in different ways. One is being paid on a contingency fee basis. What this means is that the lawyer is paid out of the settlement attained. Or, if the case goes to trial, out of the amount awarded by the court. This means you do not have to pay upfront costs. Instead, monetary amounts are distributed once the claim is settled.
Whatever your injuries, you deserve a seasoned lawyer advocating for you. With experience on your side, you have the best chance of securing an amount that will reduce your stress levels, take care of financial obligations, and allow you to get your life back on course.
Are you worried you will not be able to afford a lawyer? Talk to the Miami personal injury attorneys at Spencer Morgan Law. Accident cases can be complex, a knowledgeable attorney is needed to navigate the complicated negotiations with insurance companies and legal professionals. Contact us today at 305-423-3800 to schedule your free consultation.
https://www.smorganlaw.com/miami-accidents-can-result-in-post-concussion-syndrome/