Hazards of Speeding Trucks In Miami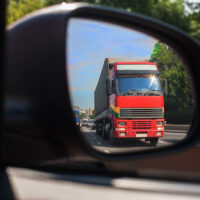 Rushing to deliver cargo, commercial semi-truck drivers often drive in excess of the speed limit. Some companies even offer financial incentives to drivers arriving at a final destination as fast as they can. This leads to even more speeding issues. Driving too fast is hazardous every day, and even more so when there are quick turns or bad weather to navigate.
If you or someone you care about was injured in Florida truck accident, you need to talk to a Miami personal injury lawyer to seek compensation. With knowledge of the laws regarding large commercial truck accidents, attorneys can help you to achieve the compensation you deserve.
What Is the Speed Limit for Commercial Trucks?
Speed limits vary state to state. According to the U.S. Department of Transportation Federal Highway Administration, the maximum speed on rural interstates for trucks in Florida is the same as that of cars, 70 miles per hour. In some states, the speed limit is lower for trucks to avoid speeding hazards, because high speeds can lead to damages and injuries.
When truck drivers speed, they are creating a risky situation for everyone on the road. Increased speeds means an increase in the possibility of the truck driver losing control of the vehicle, spinning out, turning over, or colliding with others. Aggressive driving and speeding are real dangers to everyone on the road.
What Does Aggressive Driving Look Like?
If you are on the road and see a vehicle exhibiting aggressive driving behaviors, keep your vehicle far from their vehicle for your own safety. Accidents happen quickly, without warning.
Indicators of aggressive driving:
Going too fast, speeding, and passing recklessly.
Not taking it slow in bad weather conditions.
Driving too close to other cars and trucks.
Beeping horns and flashing lights to clear roads for high speeds.
Should I File Against the Truck Company or the Truck  Driver?
After talking over your situation with a car accident attorney, your lawyer can help you to determine who was negligent. Sometimes, a claim is filed against a driver. Other times, a claim is filed against the trucking company. The company could be to blame if the driver has a history or reckless behavior. Because if there were indicators of the driver's inability to handle the job safely, then it is the company's responsibility to keep dangerous drivers off the road.
Injuries from an accident deserve compensation. What type of compensation you are eligible for will depend on your situation. There are possibilities to receive compensation for hospital bills, medical procedures, lost wages, and more.
Speak to an Experienced Miami Truck Accident Lawyer
Truck accidents can be very upsetting emotionally and can result in a lot of financial damage. It is important to take action as soon as possible, evidence can be lost and memories can wane. Be proactive right away and talk to a knowledgeable lawyer. Our Miami car accident attorneys at Spencer Morgan Law will fight for fair compensation. Contact us today at 305-423-3800 to schedule your free consultation.
Resource:
ops.fhwa.dot.gov/freight/freight_analysis/nat_freight_stats/docs/11factsfigures/table3_11.htm
https://www.smorganlaw.com/what-do-i-do-after-a-multi-car-accident/