Florida Whiplash Injuries Lead to Real Suffering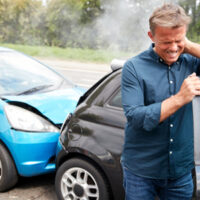 In popular culture, such as on television programs and in movies, whiplash injuries are often portrayed as a fake injury, something a person acts out to try and obtain financial gain. For example, they will show a person who is able to live their life free of pain who suddenly puts on a neck brace and heads to court. The truth is whiplash injuries can be incredibly painful. They can reduce an individual's quality of life and lead to long lasting health issues.
If you sustained a whiplash injury in a Florida car accident, help is available. A Miami car accident lawyer can assess your situation and let you know what amount would be a full and fair amount regarding compensation. Damage recovery can help victims who are coping with lost income, high medical bills, and emotional suffering.
Sudden Movements Can Cause Whiplash
Abrupt back and forth movements which are common in car accidents, particularly rear end collisions, can lead to neck injuries. But car accidents are not the only cause of whiplash, whiplash injuries are also as a result of the following events:
Bicycle accidents
Sports and athletic injuries
Slip and fall accidents
Water accidents and boating injuries
Roller coaster and thrill ride accidents
Whiplash can result in pain, stiffness and headaches. Symptoms can be felt in a person's neck, head, back, and shoulders. Sometimes these individuals are given a medical diagnosis of soft tissue injury, sprains, or hyperextension. Whiplash is not a medical diagnosis, it is a symptom of a variety of injuries.
Evidence Can Help to Strengthen Your Claim
If an insurance company is suspicious of pain and suffering connected to a neck injury, strong evidence can help to prove a claim. Whiplash injuries due to a car accident or other injurious event are a reality for many.
Choosing to talk to a Miami car accident lawyer means you are taking a proactive step to strengthen your claim. Talking to a legal professional and seeking medical attention as soon as possible are key parts of securing a full and fair settlement. Putting off a doctor visit can lead to a claims adjuster trying to assert your injuries are minor. Do not give anyone the opportunity to find cracks in your claim. See a physician right away and let them know about the accident.
In addition, keep notes about your life after the accident. If your injury has resulted in sleep issues or an inability to work due to pain, be sure you have those impacts to your daily life noted. Then, when you connect with a lawyer, they will be able to give you a clear expectation of what compensation options are available for your whiplash injury.
Are you suffering a neck injury due to another's reckless behavior? Talk to the Miami personal injury attorneys at Spencer Morgan Law. Accident cases can be complex, a knowledgeable attorney is needed to navigate the complicated negotiations with insurance companies and legal professionals. Contact us today at 305-423-3800 to schedule your free consultation.
https://www.smorganlaw.com/speeding-miami-drivers-create-risks/