Driving Tips to Avoid Miami Accidents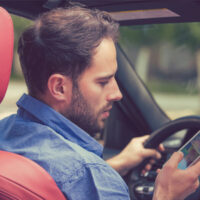 In South Florida, many drive to work or rely on their cars for their personal appointments. It is common to hear complaints about being stuck on I-95 or on Miami roads. With so many cars on the road, it is essential drivers take steps to keep themselves, their passengers, and others they share the road with safe. According to one report there are over 200,000 car accidents in Florida every year. Improving your driving habits can help you to avoid collisions. Take precautions and stay alert.
When a Miami accident does happen, connect with a Miami car accident lawyer to determine your best path to damage recovery. Because, even when safe driving tips are taken seriously, it is still possible to be involved in a car crash that results in injuries.
Distracted Driving Is a Leading Cause of Accidents
It is essential that drivers pay attention to the task of driving, keeping their hands on the wheel and their eyes on the road. This means putting down a phone or other mobile device and avoiding the urge to focus on dashboard controls. One Centers for Disease Control (CDC) report states there is a direct relationship between distracted driving and over one thousand American car accident injuries each year.
Also, part of staying safe is paying attention to shifts in weather. While Florida enjoys an abundance of good days, resulting in the nickname the Sunshine State, residents of the state know that wet weather is possible. When rain does come, adjust your speed, turn on headlights, and give yourself plenty of room between your car and other vehicles.
Following Traffic Laws and Car Maintenance
It is common knowledge that everyone needs to be following traffic laws and obeying signs and signals, but in reality many become less vigilant when they go about their day-to-day lives. They may speed on their way to work. Or maybe they are so accustomed to turning at their street corner they no longer use their turn signals.
Remembering everyone needs to follow rules in order to keep Miami traffic safe is important. Injuries to yourself and others are possible when traffic laws are violated. If you or another driver broke a traffic law and caused an accident, share your story with a Miami car accident lawyer.
And, before you even leave your garage or parking spot, you will be less likely to be involved in a traffic accident if your vehicle is in optimal condition. This means having regularly scheduled vehicular checks and making sure your tires are in good condition. For example, worn tires are more likely to hydroplane, leading to loss of control on wet roads.
Were you injured in a Florida car accident despite driving safely and following traffic laws? Talk to the Miami personal injury attorneys at Spencer Morgan Law. Accident cases can be complex, a knowledgeable attorney is needed to navigate the complicated negotiations with insurance companies and legal professionals. Contact us today at 305-423-3800 to schedule your free consultation.
https://www.smorganlaw.com/injuries-from-side-impact-crashes/