Does My Miami Claim Include Recoverable Damages?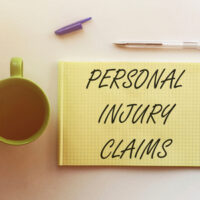 After an injurious event such as a car crash in Florida, recoverable damages may be part of your personal injury claim. This could include compensation for damaged property, lost income, and medical expenses. While a monetary compensation does not return your life to how it was prior to the accident, it can be helpful for settling bills and accessing high-quality medical treatments to help you or your loved ones heal from their accident injuries.
Recoverable damages are often put into two categories, economic damages and non-economic damages. They differ in a few ways, a Miami personal injury lawyer can explain what level of compensation may be accessible for you after they assess your situation and look over the documentation. Larger recoverable damages may be possible with a seasoned attorney on your side.
Totaling Up Out-of-Pocket Expenses and Bills
Things you may have already paid for or have been billed for, out-of-pocket costs such as coinsurance, copayments and  deductibles, are part of economic damages. Hospital expenses, lost income, doctor bills, and property damage are as well. For example, if your car has body damage after a collision and you have an estimate from an auto body shop of the financial amount needed to repair the damage, that estimate will be added to the items totaled in an economic damage amount.
While calculating concrete expenses can be simple, there are times when calculations become complicated. Future medical care is an example of this. Even when it is clear the care will be needed, the healthcare bills do not yet exist. An expert assessment can be used, a person who is able to forecast future expenses into a tangible amount.
Non-Economic Damages Do Not Have Direct Receipts
Sometimes called general damages, non-economic damages are not measurable in the same way that economic damages are, meaning they do not have direct bills and receipts associated with the damage. They could include one or all of the following.
Emotional pain
Disability
Loss of life enjoyment
Reputation loss
Disfigurement
Suffering
Trauma
Blindness
To come up with an amount for compensation, an experienced attorney could look back at similar cases.
A seasoned Miami personal injury lawyer can assess your situation, combining the unique particulars of your event and their knowledge of past claims and cases to land on a fair settlement amount. Then, they can advocate for you to be sure you are not agreeing to an amount that is too low
Do you need to secure damage recovery because of the economic and non-economic damages you incurred in a Florida accident? The event may have been video recorded. Talk to the Miami personal injury attorneys at Spencer Morgan Law. Accident cases can be complex, a knowledgeable attorney is needed to navigate the complicated negotiations with insurance companies and legal professionals. Contact us today at 305-423-3800 to schedule your free consultation.
https://www.smorganlaw.com/a-miami-attorney-is-needed-for-your-florida-injury-claim/