A Miami Attorney Is Needed for Your Florida Injury Claim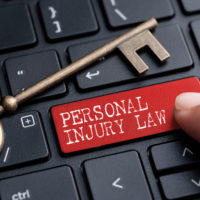 If you have a friend or family member who was involved in an accident and had to move forward with a personal injury claim or lawsuit, you may know some of the basic terminology of personal injury law. But if you find yourself needing to pursue a settlement on your own, strengthen your claim with the support of a Miami personal injury lawyer.
A skilled attorney knows how to advocate for your best interests. When the time comes to negotiate with experienced insurance adjusters and seasoned defense lawyers, you need to have a knowledgeable attorney working for you. When individuals attempt to argue for their own interests, they may jeopardize their path to a maximum settlement amount due to their inexperience with laws and legal protocols.
Get Experience and Knowledge on Your Side
Licensed attorneys have spent a lot of time mastering the field of law. After years and years of education and practice, lawyers use their knowledge and experience to help others, individuals who have focused their energies on becoming professionals and employees of other industries.
The education of a lawyer typically takes a minimum of seven years, the period of time it requires to earn an undergraduate degree and attend law school. Once they have their degrees, they are required to study and pass a bar exam.
And the learning does not stop there. Every day a lawyer is practicing they learn more about their field. For personal injury lawyers, years of negotiating with insurance adjusters and debating with other attorneys teaches them the intricacies of state and federal laws, along with how those laws function in practice. Through work, attorneys also understand what is required professionally, in terms of timelines and protocols.
Increased Success Rate
After a car accident or other injurious event, you may be seeking damages from the negligent entity or party. Seeking legal guidance is recommended. When you begin talking to lawyers, ask them about their success rate. When you have an understanding of their rate of success, in personal injury cases similar to your own, you can have a general idea if working with the attorney will help you achieve your objective, whether that is a large settlement from an insurance company or moving forward with a personal injury lawsuit.
An experienced Miami personal injury lawyer has a variety of connections and resources that can help. Attorneys have professional connections to help smooth negotiations. For example, if future medical fees or future lost wages need to be calculated, an attorney knows the right expert to talk to in order to achieve those figures. After all, evidence needs to be based in fact. Expert assessments can be extremely beneficial.
Are you in need of a legal expert to help you with your personal injury claim? Talk to the Miami personal injury attorneys at Spencer Morgan Law. Accident cases can be complex, a knowledgeable attorney is needed to navigate the complicated negotiations with insurance companies and legal professionals. Contact us today at 305-423-3800 to schedule your free consultation.
https://www.smorganlaw.com/car-accident-fires-and-burn-injuries/