Different Categories Of Accidents At Miami Hotels And Resorts Cause Injuries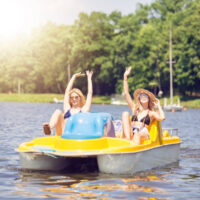 With summer coming to an end and Miami-Dade County Public Schools gearing up to go back in session, some families are finding themselves flocking to Miami's most popular hotels and results to indulge in a last vacation. While staying at a hotel or resort, families should not have to concern themselves with maintenance issues, injuries or being unsafe, but this is far from true.
Under premises liability laws, hotels and resorts have a duty to keep properties safe for its guests, but they miss the mark at times. And when they do, individuals and families often pay for the hotel's or resort's mishaps in the form of personal injury accidents.
Premises Liability contains several categories of accidents
Most times when people think of accidents at hotels or resorts, they think of slip and falls. But accidents are far more advanced than a typical slip and fall. Premises liability law shows us that there are several categories of accidents that can occur at a hotel or resort. Today, we will discuss the categories of accidents in general:
Negligent Security. Florida law holds property owners to their legal obligation to keep patrons safe while visiting their property. If a crime occurs on the property of the resort or hotel, the property owner could be held liable for failing to prevent the crime and keep the property safe. This is known as negligent security.
Accidents stemming from Hotel Activities. Hotels and resorts have many accommodations and activities to get guests occupied and entertained. Some of the activities can cause injuries that the hotel or resort may be liable for, including:
o   Flying golf ball from the golf course
o   Jet skis
o   Paddle boats and kayaks
o   Hotel shuttle
Food Poisoning. The hotel or resort is responsible for making sure the food it prepares is fresh and within proper standards and codes as determined by the Florida Department of Health and the Florida Department of Agriculture and Consumer Services Division of Food Safety.
Accidents on Stairs or in Elevators. Stairs and elevators make it easy for guests to get from one location of the hotel or resort to another, or even from the lobby to the room. The hotel or resort has a duty to make sure that the elevator is properly inspected and maintained for safety and that the stairs are free of holes, cracks or other defects. 
Bed Bugs. Hotel or resort guests should be able to sleep in the bed without worrying about bed bugs. If the hotel or resort has complaints about bed bugs, the hotel or resort must correct the problem immediately, or be held liable for injuries people receive due to the owner's neglect.
Call Spencer Morgan If You're Injured at a Miami Hotel or Resort.
If you were recently injured while visiting a hotel or resort, contact the Miami personal injury lawyers at Spencer Morgan Law at 305-423-3800 for a free consultation to discuss your personal injury case against the resort or hotel. There's never any fees or costs if we don't recover your damages.