Compensation for Your Dog Bite Injury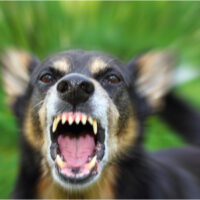 Many people throughout the country have pets, and well behaved animals can be great companions. But, if there is a dog that bites, there can be injuries. According to the Centers for Disease Control and Prevention, in the event of dog bites, close to 1 in 5 people who suffer them require medical attention for the injury.
If you have been hurt in Florida because of the negligence of another, you need to talk with a Miami personal injury lawyer to understand your compensation options.
Possible results of dog bites:
Abrasions
Broken bones
Infections
Lacerations
Nerve damage
Punctures
Scars
And while rare, rabies can be transmitted through dog bites as well. Rabies is very rare but cases need to be treated immediately. Rabies is a viral that is transmissible through the saliva of animals to humans. It can be fatal. Seeking medical attention as soon as possible after a dog bite is the best route for your overall health.
Steps to Take After an Animal Injury
If you or someone you love has been the victim of a dog bite, there are actions to follow through with a claim. Below are a few ways to get started, but be sure to discuss the unique nature of your case with a Miami injury lawyer.
Visit a doctor to have a medical assessment of your injury.
File a police report and ask witnesses for testimony.
Obtain the name of the animal owner and their contact information.
Have your lawyer talk to insurance companies.
Take photographs of where the event happened and your injuries.
After a Miami dog bite, you want to have a personal injury lawyer on your side. Do not accept a settlement from an insurance company until you have legal advice regarding your situation. Victims can be compensated for doctor bills, physical therapy bills, hospital expenses, and lost wages. There may even be an opportunity for emotional pain and suffering compensation.
Who Pays for the Compensation?
Sometimes the dog is the pet of a friend or neighbor and the victim does not what to file a claim because they fear making their friend or neighbor pay for their medical bills. The truth is many compensation claims are paid through homeowners' insurance or business liability insurance, so compensation is available without seeking it from a neighbor's wallet.
When an experienced lawyer looks over your situation, they will be able to determine liability and can estimate the damages that could result in financial compensation. In most cases the claims do not go to trial, these are situations that can often be settled through an insurance company negotiating with a personal injury lawyer. That said, if a settlement agreement can't be reached through the negotiation process, a court of law could award compensation.
If a dog bite has caused you injury, harm, and pain, the qualified attorneys at Spencer Morgan Law can help. While you focus on your recovery, our knowledgeable lawyers can secure compensation. Contact us today at 305-423-3800 to schedule your free consultation.
https://www.smorganlaw.com/why-expert-witnesses-are-important-in-miami-personal-injury-cases/