Common Construction Site Injuries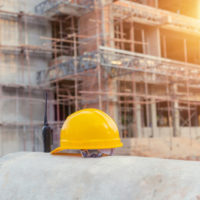 Construction can be dangerous, and with Miami continuing to grow there is plenty of construction wherever you look on your daily commute. According to the Miami Herald, demand for office space in Miami-Dade County is higher than it has been in 10 years. That means there are even more opportunities for construction workers and individuals passing by to be involved in an accident.
With the construction business booming, contractors and developers make safety a top priority. Yet, many construction workers and individuals who are passing by sites are still injured every year. Even with everyone on site taking care and caution, accidents happen and contractors, developers, and property owners are responsible for the safety of their employees and the general public. It is important to speak with a Miami construction accident lawyer if you, or someone you care about, has experienced an injury because of another's negligence.
Types of Construction Site Injuries
Burns – Some construction sites have exposed wires, toxic chemicals, and other elements of fire or explosion. If this happens, there can be burn injuries to construction workers.
Head injuries – There can be head trauma accidents if there are falling objects or slip-and-fall injuries. This can include concussions, lacerations, and fractures. In severe cases, brain injuries can completely rob an individual of their ability to perform day-to-day tasks.
Broken bones – With large machinery and heavy equipment on construction sites, there is the possibility of injury because equipment is not secured properly or staff is not trained properly, resulting in fractures and broken bones.
Stress injuries – There are damages to your health that occur from repetitive motions, including twisting, lifting, and bending. Stress injuries can be painful and reduce muscle function throughout your life.
Environmental – When you have to work in extreme heat, as construction workers do, injuries can result. When there is heat stroke, hypothermia, or frostbite, compensation may be needed.
When to Speak with a Construction Injury Lawyer
If you need help pursuing a personal injury claim in connection with a construction site accident, talk to a construction injury lawyer. An experienced, seasoned attorney can take a look at your case and advise you. With their help, you will know your best options for obtaining full compensation.
Sometimes, what you thought was originally minor, can get progressively worse. Life-long injuries can show themselves slowly. They take time to develop. In other instances, an injury that seems small can worsen during treatment. For example, if there is a surgery due to a construction injury and an infection develops.
If your injuries are the fault of someone else, you can file a lawsuit. Talk to a lawyer before accepting any settlements. An attorney can calculate potential long-term damages and any compensation that might be needed for pain and suffering. These intangible losses can be larger than your compensation for lost work time and medical expenses.
Call the experienced Miami construction accident attorneys at Spencer Morgan Law. The lawyers at Spencer Morgan Law can be reached at 305-423-3800 and will provide you with a free, confidential consultation.
Resource:
miamiherald.com/news/business/real-estate-news/article236423948.html
https://www.smorganlaw.com/preventing-construction-accidents-in-miami/