What Happens if You Are Injured at a Sporting Event?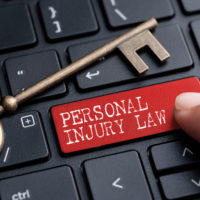 Millions of Americans attend sporting events every year. We enjoy seeing our favorite teams play in person, from baseball to football to basketball to hockey.
We attend these events with one goal in mind: to have fun. But do you ever stop and think if you could ever get hurt while watching a ball game? What are your chances of being injured? Probably much higher than you think. During Major League Baseball play, 73% of foul balls go into the stands, in the field of spectators.
A spectator could get injured in several ways. They could get injured by a puck at a hockey game. They could get hit by a ball or a bat at a baseball game. They could get injured in a fight following a game. While most of the injuries that do occur are minor, there have been cases of fans actually dying from their injuries.
When this happens, who is liable? Is the fan responsible for the injuries they suffer at a ball game? Can the sports team or owner of the stadium be sued?
The Baseball Rule
Sports fans in Florida should understand the baseball rule. This law was first recognized in 1913 and it protects the sports teams. It shields them from liability if they provide at least some screened seats. The exact number varies.
This law is controversial. While many states have adopted this law, some jurisdictions have rejected it. Some states have extended it to hockey games. Others have opted for a middle ground.
The rule covers baseballs, hockey pucks and other objects that are considered part of regular game play. Getting hit by objects thrown by a team mascot may not be covered.
Assumption of Risk
When fans attend sporting events, they may unknowingly hold the team harmless for certain injuries that occur. Participants assume the risk of getting injured at a sporting event. This is called assumption of risk, and the details can often be found on the back of a ticket. Since you are aware of the risk of getting injured, you may not be able to sue in the event you are injured.
However, there are exceptions. If you were injured during regular game play, then you may not have a case. But if an injury occurs outside of regular game play, the stadium owner may be held liable.
Other types of cases, such as slips and falls and fights, may be considered premises liability claims. These cases are not cut and dry. If you were injured at a sporting event, discuss your case with a lawyer.
Contact a Miami Personal Injury Lawyer Today 
Even attending a sporting event can be a risky proposition, resulting in serious injury or even death. If you or a loved one suffered injuries in such a situation, you need to understand your legal rights.
The Miami personal injury attorneys at Spencer Morgan Law can assess your case and determine liability. Schedule a free consultation today by calling (305) 423-3800 or filling out the online form.
Resources:
floridabar.org/the-florida-bar-journal/flying-baseballs-injured-fans-uncertain-liability-why-legislative-action-is-needed-in-the-sunshine-state/
bostonglobe.com/metro/2015/06/09/how-often-are-baseball-spectators-injured/bVBG1iYz8u0dy1DLGx0cmI/story.html