Can I Secure Compensation for Lost Income?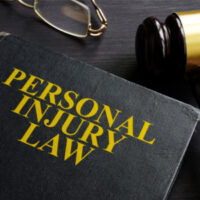 There are a variety of damages an injured person can access after an accident. Florida law allows a victim to seek damages for medical fees, pain and suffering, and lost income. Legal protections are in place because a person who sustains injuries often needs time to heal. In some cases, when injuries are severe, victims are unable to work at all after a car collision or other traumatic event.
If you were in a Miami car accident and now find yourself suffering from income loss as you heal, discuss your situation with a Miami personal injury lawyer. When another is negligent, securing lost wages is possible.
Compensation Beyond Your Base Wage
When calculating lost wages, whether you are an hourly worker or a salaried employee will be taken into consideration. For hourly wage earners, the hours missed while be multiplied by your hourly rate. So, if you earn $20 per hour and you missed 10 eight-hour days because of your injury, the calculation would be as follows: 20 x (8 x 10) = $1600.
Individuals who are salaried will find their income is calculated another way. Typically, an annual salary will be divided by 2,080 to arrive on an hourly amount. This number is used because it is the total number of working hours within a calendar year. On top of base wages, it is also possible to secure additional lost income from overtime, bonuses, and missed career opportunities.
Talking with a Miami personal injury lawyer will help you to determine your lost income number. It is possible paid time off and other benefits could also be eligible for compensation after an accident injury.
Documentation Is Always Needed to Pursue Lost Income
It is important to keep in mind that in order to secure financial compensation for lost wages documentation is needed. One item that is often necessary is a letter from your employer. Within that letter, a lot of key details can be included, such as how long you have been employed and the amount you are paid for your labor.
Other important forms of documentation for lost income claims:
Paycheck stubs
Tax returns
Bank statements
Business records (particularly important if you are self-employed)
Bonus statements
Consistent record of overtime hours
When a person is severely injured and facing a temporary or permanent disability, future lost income can become part of a personal injury settlement, too. And it makes sense, because some people find themselves with injuries that make it impossible or incredibly difficult for them to continue working as they were prior to an accident. When potential income is assessed, possible promotions or other professional opportunities could be added in as well.
Were you or someone you care about injured in a Florida accident? When income is lost due to a car collision or other injurious event, you need to talk to a lawyer you can trust. An experienced, seasoned attorney can help. Talk to the Miami personal injury attorneys at Spencer Morgan Law. Contact us today at 305-423-3800 to schedule your free consultation.
https://www.smorganlaw.com/how-to-file-a-miami-personal-injury-claim/