Can I Afford Legal Representation?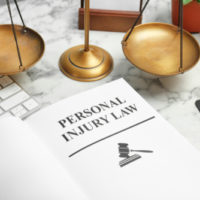 If you were involved in a Florida car crash, it is possible you are not sure how to move forward as your medical bills pile up and you are unable to earn an income due to your accident injury. The combination of lost wages and high hospital expenses lead many families to believe they can't afford a lawyer, even if they need legal representation to heal their financial pains. Thankfully, legal help is available. It is common for car wreck lawyers to be compensated through the settlement, they are not paid upfront.
Attorney pay structures vary. If you are curious about how Florida personal injury lawyers are paid, connect with a Miami car accident lawyer. Insurance companies are protecting their financial assets, you need someone protecting your financial interests before agreeing to a settlement offer.
Do Not Put Off Talking to an Attorney
Talking to a seasoned attorney is a stepping stone on your path to coping with income loss and paying off medical expenses. If you put off making the call, you are losing time that could be used to strengthen your insurance claim or personal injury lawsuit.
For example, it is important to keep in mind there are timelines that need to be followed when moving forward with a personal injury lawsuit. In the state of Florida, the timeframe of the statute of limitations is four years. The timeline typically begins from the date of the accident.
Working with a Miami car accident lawyer as quickly as possible means there is time to strengthen your claim or case. After all, when a large settlement is needed for a family, the damage recovery process can be complex. A lot of documentation may need to be gathered in order to prove your accident injuries deserve the maximum recovery.
A Personal Injury Case is Separate from Criminal Charges
There are times when a person is charged criminally in connection with a car accident. The driver may have been intoxicated or reckless and making illegal moves on the road. If this is true in an accident you were involved in, you may be wondering if you can still move a personal injury case forward while a criminal case is in process. The answer is yes, because civil cases are separate from personal injury cases. Naturally, all situations have their own details, a lawyer can assess your circumstances.
When expenses are high, you likely need a large settlement, and big compensation packages are more likely when you have an experienced legal professional advocating for you. It is common for insurance companies to offer a victim damage recovery that is lower than what is possible. An attorney knows when an offer is full and fair.
Are your accident injury bills enormously high? Talk to the Miami personal injury attorneys at Spencer Morgan Law. Accident cases can be complex, a knowledgeable attorney is needed to navigate the complicated negotiations with insurance companies and legal professionals. Contact us today at 305-423-3800 to schedule your free consultation.
Resource:
smorganlaw.com/long-lasting-impacts-of-miami-car-accidents/
https://www.smorganlaw.com/long-lasting-impacts-of-miami-car-accidents/