Burn Degree Levels After an Accident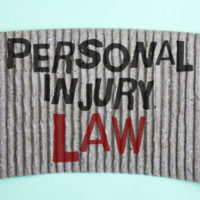 Sustaining burns, from a car accident or workplace injury, can be incredibly painful and result in extensive medical care. Burn victims may require surgery, long hospital stays, extensive rehabilitation, and there can even be secondary conditions that develop because of a burn.
An experienced burn injury attorney can help injured parties receive the compensation they deserve. Securing a financial settlement is a way to pay medical bills, and there may be the opportunity to hold the negligent party accountable as well, which may mean others can avoid the possibility of burns moving forward. Talk to a Miami personal injury lawyer about what options are available.
Different Burn Degrees
Sometimes a burn happens because of an accident at work. While burn injuries are more common for people working in kitchens or construction sites, injuries can happen in almost any field where there are hot surfaces, electrical outlets, or chemicals. Car accidents can also result in burns.
When a burn does happen, medical teams will assign a degree level to the burn in order to classify the injury on a scale from minor to major.
First-degree burns. When a burn is minor and does not need medical care, it is typically a first-degree burn. In most instances, these burns will be painful for a bit but will heal with home care.
Second-degree burns. More serious, second-degree burns typically do need medical care. When there is blistering and the burn has affected more than one layer of the skin, the second degree burn is dangerous because the blisters can break and the wound can become infected.
Third-degree burns. Medical care is essential for third-degree burns. These burns impact the body beyond the first two layers of the person's skin. Because the damage goes beyond the first layers, these injuries often require wound closure procedures or skin grafts.
When a healthcare professional assesses the burn, they will determine what treatment is needed based on the degree of the burn and how the burn occurred.
Compensation Options for Burn Injury Victims
Who is legally liable depends on the situation. A Miami personal injury lawyer can help determine liability. It can be complex as there may be more than one other person involved or company responsibilities to assess.
When burns are a result of a car accident, insurance company negotiators will often be part of the process. Insurance companies look into which drivers carry fault. When the injury happens in home or store, determining fault can be more complicated. Cases involving chemical burn liability become even more complex.
With so many legal liability decisions, victims benefit when they seek guidance from a knowledgeable burn injury attorney. If you have suffered a burn in Florida, you may be healing from skin grafts, plastic surgery, and subsequent health complications. Burns can be extremely painful so pain and suffering is also likely.
Are you recovering from a burn accident in Florida? An experienced attorney can help. Talk to the Miami personal injury attorneys at Spencer Morgan Law. Contact us today at 305-423-3800 to schedule your free consultation.
https://www.smorganlaw.com/what-if-i-injured-my-back-in-a-miami-car-accident/