Best Safety Practices for Cruisers out of Miami to Prevent Boat Accidents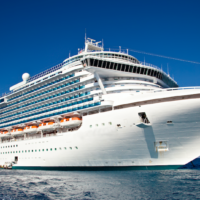 Fall is the primetime season for cruising as cruise lines relocate or reposition their ships from one part of the world to another in pursuit of better weather – warmer weather. According to Cruise Critic, repositioning cruises have enhanced enrichment options, which make these types of cruises appealing to cruisers. For instance, the MSC Meraviglia cruises from NYC to Miami this fall and visits warm locations such as Barbados and Aruba. Spencer Morgan Law, Miami boat accident lawyers, wants every cruiser to be safe and have an enjoyable cruise. Below we provide some safety best practices that cruises can use to prevent maritime accidents.
Tips for Cruise Safety
Because there are many types of accidents and injuries that can occur on a cruise ship, follow these tips to ensure you and your family's safety while aboard:
Review the Vessel Sanitation Program Reports at the Center for Disease Control and Prevention (CDC).
The Vessel Sanitation Program inspects ships for safety precautions such as cleanliness, repair, food preparation and storage, hygiene, water quality and other precautions. They also assist the cruise industry with preventing gastrointestinal illnesses (GI) on cruise ships.
If you'll be on top of the cruise deck enjoying the sun, please wear appropriate shows. We recommend you wear sandals, tennis shoes, and other types of flat shoes with grip to keep from slipping and falling.
According to an NBC News article, if you are lactose intolerant, you will be lactose intolerant on a cruise ship. Trying different foods on cruises is exciting, but you should be aware of and listen to your body. Do not be afraid to ask for food to be prepared the way you like. And, most importantly, remember to bring any necessary medications such as heartburn medicine or stomach relief medicine.
Be Aware of Your Surroundings.
Cruises are an adventure – once in a lifetime for some. Always remain aware of your surroundings. Use the safe to protect your valuables. Don't walk in dark pathways alone. Stay away from people who may have had too much to drink. Don't drink too much and stumble to your room. You never know who's watching you.
Use the Buddy System During Excursions
Don't do an excursion alone, especially if you are opting out of the cruise line's organized cruise excursion. Cab drivers and other transportation drivers are usually friendly, but don't let this make you drop your guard. If you feel uncomfortable at any time, you do not have to go with the driver.
Call Spencer Morgan If You've Been Injured in a Maritime Accident on a Cruise
If you received injuries due to a maritime accident on a cruise ship, you need an experienced and knowledgeable Miami boat accident lawyer to investigate your case and work to protect your rights. To enforce your rights and get the maximum compensation you deserve, call Spencer Morgan Law now at 305-423-3800 for a free consultation. There are no fees or costs if we can't recover for you.
Resource:
nbcnews.com/id/9546629/ns/travel-cruise_travel/t/tips-cruise-safety/#.XYkeQihKjIV
https://www.smorganlaw.com/ways-to-avoid-recreational-boating-accidents-in-miami/