Basics of a Slip and Fall Case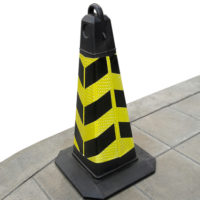 It is common for people to slip or fall occasionally. Luckily, when an individual takes a tumble they can often get up on their own without any harm. That said, there are injuries that are sustained from trips and slips, and sometimes these injuries are serious. There have been hospitalizations and lifelong injuries connected to falls.
After a severe slip and fall injury, there can be many expenses. If a party was liable, because of their carelessness or recklessness, compensation is a possibility. Contact a Miami personal injury lawyer to learn what options are available.
Is a Slip and Fall Claim the Same as a Personal Injury Claim?
A slip and fall claim is one type of personal injury claim. It is a path forward if someone hurts themselves on the property of another party. If the property owner was not upkeeping the property safely, and an injury was the result, a slip and fall claim is appropriate.
Items that could result in injury if not taken care of by a property owner:
Unacceptable lighting in public spaces
Torn or ripped carpeting
Slippery surfaces
Wet floors
Cracked pavement
Walkway debris
Hazards not marked properly
Stairs without handrails
After a fall happens on a commercial property, make sure an official incident report is generated. This is important because any claim of negligence has to be proven in order to receive compensation.
Proving fault is not always easy. An experienced attorney can help you build a strong claim. It needs to be proven that the property owner formed the danger, was aware of the danger but did not repair it, or the danger was there long enough the property owner should have known about it.
Where Are People Injured In Slip and Fall Incidents?
Common places where injuries that result in slip and fall claims include commercial properties, residential properties, and government properties. Basically, any property that is the responsibility of another party.
Commercial properties include retail shops, grocery stores, and restaurants. Tenants can file slip and fall claims against residential property owners. If you are interested in filing a slip and fall claim in connection with an injury that happened on a government property, know there may be special regulations. A Miami injury lawyer knows how to move toward a settlement.
While slip and fall accidents that require medical attention can happen in a variety of places, and older adults are often vulnerable, strong claims all have one thing in common: It must be proven the accident injury was a direct consequence of a failure on the part of the property owner to maintain the safety of their property.
The law can be complex. An attorney is able to use their experience and knowledge to build a strong case for you and your family.
Did someone you love end up in the hospital following a slip, trip, or fall in Miami? The personal jury lawyers at Spencer Morgan Law can help. Call 305-423-3800 to discuss your case. Together, we can set up a no-cost, confidential consultation regarding your claim for compensation.
https://www.smorganlaw.com/do-you-know-how-to-file-a-personal-injury-claim/