Avoid Personal Injuries While Tailgating at Hard Rock Stadium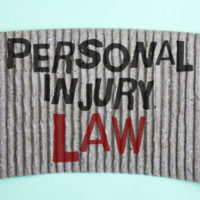 We are full blown into football season in Miami now and many people will be packing Hard Rock Stadium to cheer on our Miami Dolphins. Game time often begins with tailgating around the stadium and there's nothing better than being a part of the atmosphere with like-minded Dolphins fans. Because Spencer Morgan Law cares about the Dolphins fans, below are some tips you can take to avoid personal injury to your body and stay safe while tailgating at Hard Rock Stadium.
According to an article in CBS 4 News Miami, charcoal and gas grills are allowed on site, but not open fires. And hot coals and flames should be put out immediately after use. Additionally, there's only one parking space per vehicle and people should not allow their cars or any items to block fire lines.
Food poisoning can ruin your game day. Be sure to cook meat to the proper temperature and keep hand sanitizer around.
Choose a Designated Driver
Choose a designated driver prior to tailgating. Have a plan of action for you to get back home after the game as beer and other forms of alcohol are common tailgate items. Save your life and others by preventing a car accident and a possible DUI.
Make sure you cooperate with security staff and law enforcement while tailgating at the stadium. Please recognize that fights often break out during tailgating. Don't go up to a person cheering for the opposite team and cause a scene just because your team is in the lead. You never know the state of mind of the other person.
Since tailgating is an all-day event, be sure to stay hydrated with water and use sunscreen. Don't drink and drive and take measures to avoid having a hangover. Additionally, be aware of your surroundings and watch where you're stepping. You don't want to slip and fall over a cooler because you weren't paying attention.
Can I Sue for an Injury I Received While Tailgating?
While spectators have legal rights, determining whether a lawsuit is the best option should be discussed with a qualified Miami personal injury lawyer.
Each situation is unique and several factors come into play when determining whether a lawsuit is a viable option. Remember, if you contributed to or caused your own injuries, your chances of recovering the full amount of compensation or recovering any compensation at all is in jeopardy.
Call Spencer Morgan Law If You Receive Injuries While at Hard Rock Stadium
If you were attending a football game in Miami and received injuries at the stadium, you need an experienced and knowledgeable Miami personal injury attorney to obtain aggressive representation.  The attorneys at Spencer Morgan Law dedicate themselves to holding a responsible party accountable to you for the damages caused. Call Spencer Morgan Law at 305-423-3800 or contact us online for a free and confidential consultation to discuss the injuries from the stadium and your potential claim.
Resource:
miami.cbslocal.com/2019/08/13/know-before-you-go-enjoying-the-dolphins-hurricanes-at-hard-rock-stadium/
https://www.smorganlaw.com/how-to-prove-liability-for-injuries-while-at-sporting-events/