Ask About Experience When Choosing a Miami Car Accident Lawyer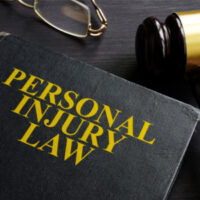 While recovering from a Miami car accident, you may be thinking about how you will be able to pay all of the medical bills you have gathered as a result of the collision. And if you are considering working with a Miami personal injury lawyer, you may have questions on who to choose.
It is essential you work with an attorney you trust. After all, it is possible your financial future is in their hands. Thankfully, with research and conversations, individuals are able to find the best lawyer for their circumstances.
Areas of Specialization and How Lawyers Are Paid
One of the first things you can ask a lawyer about is their area of expertise. After all, there are many, many different types of law. You will want to connect with a personal injury attorney who understands the complexities of car crash claims if you are seeking compensation for accident damage. You can even ask about how long they have had their area of specialization.
When you look at an attorney's website, you will likely find testimonials which can also be helpful. You can also do an online search and see if the lawyer's name comes up, there could be reviews posted on other sites, for example.
The way lawyers are compensation for their work depends on the attorney. Some prefer to bill clients hourly, but many do not have hourly rates and choose to work on a contingency fee basis, meaning the attorney is paid a fixed percentage of the amount recovered. This means your lawyer will be paid a portion of the money you have been awarded once the case is finalized.
It is also important to note that you may have to pay material expenses when working with a contingency fee attorney. This could include the following:
Fees or expenses that have to be paid to secure reports
Any hourly charges for the time of experts
Statement notarization charges
Discuss how material expense fees will be handled so expense responsibilities are documented from the start. Then, you and your attorney can move forward with confidence.
Take Your Time and Be Clear
In order to strengthen a personal injury claim or case, it is important to not wait too long. After all, there are statute of limitations to consider and evidence will need to be gathered. That said, do not rush into working with a lawyer until you find one you trust. Be clear about what you want to have happen, then legal representatives can share how that goal could be achieved.
Remember, insurance companies have seasoned lawyers working to protect the interests of the company. You need a lawyer you trust working for you.
Are you looking for a Miami attorney to help you cope with the bills you've received in connections with a Florida car accident? You may be able to secure compensation for doctor and hospital bills. Talk to a Miami personal injury lawyer if you were involved in a car accident. If another was negligent, there are options for financial compensation.
https://www.smorganlaw.com/how-to-file-a-miami-personal-injury-claim/