Your Step-by-Step Checklist for How to React After a Miami Truck Accident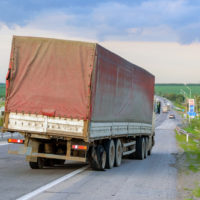 If you are like many Floridians, you have not had the misfortune of being involved in a trucking accident. You likely also do not have a plan in place that can help you capture important information at the scene of an accident should you be involved in one in the future. You should, though, as the information you gather can help your insurance company investigate and pinpoint the root cause of the crash, which can help you maximize your recovery for your injuries and damages.
At Spencer Morgan Law, our Miami truck accident attorneys have helped countless accident victims recover compensation for harms sustained in crashes. Though we have the resources and talent necessary to perform an in-depth investigation regardless of the information provided to us, we can prove and settle a claim much more quickly with clients' help. This post details some steps you should be prepared to take in the event you are involved in a truck accident.
Steps to Take Before an Accident Occurs
 According to the Insurance Information Institute, preparation begins before you are even involved in an accident. You can aid future claims by taking the following steps before you hit the road:
Place all the critical, relevant documentation in your vehicle. This includes your proof of auto insurance, registration, and the name of your leasing agent (if applicable). You should also carry yours and family members' medical information.
Create a safety pack that includes orange cones (foldable triangles will do), flares, and emergency signage.
Beef up on your auto insurance coverage. Though car insurance cannot protect your physical health in the event of an accident, it is always nice to know you are covered.
What to Do When an Accident Occurs
 If you are involved in an accident, repress the urge to panic (which is easier said than done) and try to do the following:
Pull your vehicle over to safe place.
Assess your injuries. If you are okay to do so, tend to other injured parties.
Call 911. The police will notify the nearest law enforcement agents and medical units to report to the scene.
Assess damages to your vehicle and other vehicles. If your phone works, take photos of both cars.
Document injuries, damages to vehicles, and the scene of the accident via photograph.
Stay at the scene of the accident until the police arrive. In the meantime, and if you deem it safe to do so, exchange information with the other driver. Also, get the names of contact information of witnesses.
Do not refuse medical attention. Even if you think you are okay, you may have sustained injuries that will not present symptoms for hours or days.
After a medical provider assesses you and sends you home, contact your insurance company to get the claims process started ASAP.
Contact a Miami Truck Accident Lawyer
 Investigating a truck accident involves much more than taking photos and relying on police reports. It involves in depth knowledge of trucking laws and regulations as well as the tactics trucking insurance companies use to try to evade liability. For these reasons and several others, the next step you should take immediately after filing an insurance claim—or even before doing so—is to contact a Miami truck accident lawyer. The right attorney will put forth the necessary resources to investigate the incident in depth, prevent the insurance company from destroying evidence, and prove fault. To get started on your claim, contact Spencer Morgan Law today.
Resource:
iii.org/article/scene-accident
https://www.smorganlaw.com/miami-personal-injury-lawyer/truck-accidents/