Your Most Pressing FAQs About Your Personal Injury Case Answered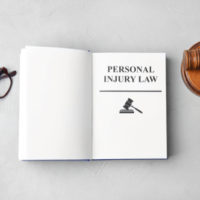 If you or a loved one was injured in a car, truck, boating, medical malpractice, or slip and fall accident, or any accident caused by another person's negligence, you are entitled to compensation, which you can pursue via a personal injury claim. Though the fact that you can file a legal claim against the negligent party is satisfying, it does little to relieve a person's stress or nerves regarding the whole ordeal. After all, you still likely have a lot of unanswered questions that have been keeping you awake at night. At Spencer Morgan Law, we do our best to put our clients at ease, as we know how draining the whole legal process can be. Part of doing so involves answering their most pressing questions and addressing their most persistent concerns.
Q: How Can I Pay My Lawyer If I Have Yet to Receive My Settlement?
Almost all personal injury attorneys work on a contingency fee basis, which means that they do not get paid unless their clients get paid. If your Miami personal injury lawyer works on a contingency fee basis, you and him or her will agree to a fee, which is essentially a percentage of the final settlement that he or she will receive. In Florida, there are guidelines that dictate how much an attorney can charge, which can be found under Rule 4-1.5. This rule basically states that an attorney may not charge an "excessive fee." To learn more about what constitutes as "excessive," and to understand what factors the courts use to determine whether or not a fee is excessive, refer to the Rule.
Q: How Much is My Case Worth?
This question is difficult to answer in the early stages of a claim, as it is virtually impossible to predict the value of claim without having all the necessary evidence and information. Moreover, it is difficult to value a case until the plaintiff has reached maximum medical improvement or close to it. That said, there are some factors that ultimately determine the value of a claim:
The total amount of past medical bills;
The anticipated amount of future medical expenses;
The amount of income and employment benefits that you lost as a result of your injury;
Loss of future earning capacity; and
Whether or not any aspect of your injuries is permanent.
Q: Why Would My Claim Go to Litigation?
If you and the insurance company cannot come to an agreement as to how much compensation you are entitled to, your claim will go to trial. Some other reasons that your case might go to court include:
Liability is questionable; and/or
The insurance company does not believe that you are injured; or
If you are injured, the insurance company does not believe that the incident is what caused your injuries.
Q: When Will My Case Settle?
Just like it is difficult to determine the value of your claim, so too is it difficult to determine just how long your case will take to settle. Some personal injury claims take weeks to settle, others take months, and some take years. How long your case takes depends on how long it takes you to recover and/or how long it takes you to reach the point of maximum medical improvement, and whether or not your case goes to court, amongst other factors.
Q: When Will I Get My Settlement Money?
 Once an agreement has been reached, it typically takes two to six weeks for a plaintiff to receive a paycheck. Though there are exceptions to this range, this is typically the average time it takes to sign all documents, receive the check, and determine how the proceeds should be distributed between plaintiff, lawyer, and, if applicable, the plaintiff's insurance company and/or medical provider.
Our Miami Personal Injury Lawyers Are Ready to Put Your Mind at Ease
 If you are about to embark on a personal injury claim and want to learn more about what is to come, reach out to the Miami personal injury attorneys at Spencer Morgan Law today. Our team is prepared to answer your most pressing questions and ensure that this particular stage in your life is as smooth and uncomplicated as possible. Call our office today to get started.
Resource:
4.floridabar.org/divexe/rrtfb.nsf/FV/A8644F215162F9DE85257164004C0429