Workplace Violence Lawsuits In Florida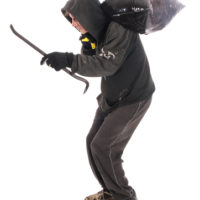 Unfortunately, workplace violence is not an uncommon occurrence. In fact, according to CNN Money, roughly 2 million adults are the victims of workplace violence each year, and approximately 700 workers die from workplace violence each year. The main cause of workplace violence is bullying, which can include intimidation and threats. In addition to physical injuries, victims of workplace violence also suffer from psychological trauma, which is often more difficult to overcome than a physical wound. For this reason, there are laws in place that are meant to protect Florida's workers from workplace violence, and to ensure that workplace bullies are held liable for the damages and injuries they cause. If you are the victim of workplace violence, do not be a victim anymore, and reach out to the aggressive Miami workplace accident attorneys at Spencer Morgan Law today.
Types of Workplace Violence
According to OSHA, workplace violence can fall into one of three categories:
Stranger Violence
Client Violence
Employee Violence
Stranger violence accounts for 60 percent of all workplace homicides. Stranger violence includes armed robberies and acts of violence committed by individuals not related to the company in any way.
Client violence accounts for 30 percent of all workplace homicides and entails exactly what its name implies: acts of violence committed by a client towards an employee.
Employee violence accounts for the remaining 10 percent of all workplace homicides and involves employee-to-employee violence.
Workplace violence is currently the fourth leading cause of workplace fatalities in the U.S. In 2016, there were 642 fatalities that were the direct result of workplace violence, and a whopping 72,410 injuries. These numbers spanned all industries, including Government, Education, Finance, Construction, and Manufacturing.
Florida workers have the right to a safe work environment. If an employee is the victim of workplace violence, they can bring a third-party lawsuit under any one of the following four theories:
Negligent security
Failure to warn
Negligent retention
Negligent supervision
In many instances, the employer can be held liable, in addition to the person who committed the violence, simply for failing to provide a safe work environment.
Work With a Miami Workplace Accidents Lawyer
If you are the victim of workplace violence and have suffered serious injuries and psychological damage as a result, reach out to our Miami workplace accidents attorneys here at Spencer Morgan Law for the unwavering support and aggressive legal representation you deserve. Do not wait, and call 305-423-3800 to schedule your free consultation today.
Resource:
money.cnn.com/2015/08/26/news/workplace-violence-virginia-shooting/index.html