Why Truck Wrecks Differ From Car Crashes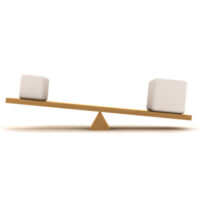 Motor vehicle accidents is a broad term that applies to a wide range of accidents. But in reality, when you drill down into the details, there are differences between crashes depending on the types of vehicles involved. For example, large truck wrecks can lead to greater damage than would have occurred if the crash occurred with passenger cars. This is because semi-trucks weigh so much more than cars.
Car weights measure in the thousands, truck weights in the tens of thousands. Even low speed big rig collisions can lead to a lot of damage and high expenses. Another difference is that commercial trucks have laws, at a state and federal level, that don't apply to passenger cars. Claims can be complicated, but a Miami personal injury lawyer can guide you through the financial recovery process.
Data Recorders and Trucking Laws
Obtaining documentation that supports your need for compensation and determining how and why an accident occurred is part of investigating a Florida trucking case. One of the tools that can provide information are the data recorders within the truck itself.
Experts who are familiar with data recorders know how to download information and analyze the data retrieved. This information can provide important clues when there are inconsistencies between the log books maintained by a driver and the information from the data recorder. For example, if a log book has regular scheduled rest time but the data record does not align with that schedule, it is possible sleep deprivation not cited by the driver was to blame, at least in part, for the wreck.
Additionally, legal experts are up to date on trucking industry state and federal rules. There are a lot of safety requirements that must be followed, by both the truck operators and the companies they drive for. Violations could be part of your claim. And the rules can vary depending on the type of truck.
Different types of commercial trucks:
Agricultural trucks
Box trucks
Cement trucks
Dump trucks
Flatbed trucks
Semi trucks
Tow trucks
No matter the truck type or where the Florida collision occurred, a Florida personal injury lawyer can assess the details and inform you of your claim's worth. From there, an attorney can share next steps.
Trucking Cases Often Lead to High Compensation
Because trucking companies have insurance policies that can payout on large claims, it is possible a high settlement is in reach. This is because there are government rules about insurance coverage connected to weight and mileage traveled. Large loss possibilities means large compensation amounts need to be accessible. Talk to a Miami personal injury lawyer to have your questions answered.
Are you in need of legal guidance in connection with a trucking case? You need the experienced, qualified attorneys at Spencer Morgan Law to fight for your right to a full and fair settlement. Our lawyers are familiar with laws and will immediately recognize when a truck or trucking company was not compliant, which will strengthen your case. We don't receive payment until you do, your case will have our full attention. When you are ready to get started, call us at 305-423-3800 to schedule your first meeting.