Why Posting About Your Workplace Accident on Social Media is a Bad Idea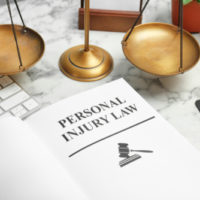 Social media is the king of communication. It is an activity that we use daily to highlight significant events and spread the news about what's going on in our lives.  But because we use forms of social media tools such as Facebook, Twitter, Instagram and Snapchat to show what's happening in our personal lives, does not mean that we need to tell the world about everything – especially a workplace accident.
When you're injured at work, the first thing you may want to do is tell your family and friends through a social media post.  Because you want to express your frustrations about the accident, you post on social media too. After all, it is easier to type a message and click send to all of your favorite friends and followers, right?
Wrong.
If you're injured at work, instead of posting about it, you should contact a Miami personal injury lawyer to help you build your case, not defeat the chances of a case before you even have a chance to start one.
As personal injury attorneys, we've seen several scenarios where social media posts have ruined workplace accident cases. Today, we're introducing 1 reason why posting about your workplace accident on social media is a bad idea.
Posting about your workplace accident on social media is a bad idea because:
Defense Attorneys Will Use Social Media to Their Advantage
When you begin a lawsuit or claim against your employer for injuries you received while on the job, an investigation will be launched. This investigation goes far beyond the insurance claim where an insurance adjuster speaks with your employer to get a statement or documents.
The investigation includes the defense attorney, or investigator hired by the defense attorney, looking into your personal life as well – meaning, discovering what you were doing days and hours prior to the workplace accident and who you were spending time with.
The easiest way for the investigator to find out this information is to view your social media accounts as well as your family and friends' social media accounts and read any messages involving you. If it is determined that you were hanging out at the beach, drinking alcohol or going off-roading, and that your workplace accident was a result of any of these activities, you may not have a case.
The defense attorneys will do whatever they can to protect their client and ensure they don't pay for your injuries. They will even work to dismiss your case.  Because you're posting pictures and making statements about the accident, the defense attorney may claim:
The photos are fake
The injuries in the picture are false
You seem to be in good health
Your statement before the alleged accident states you're having a good time
This and many other reasons are why it's a bad idea to post about your workplace accident on social media.
If you were injured at a workplace in Miami, call Spencer Morgan Law.
If you are suffering from injuries received at a workplace, contact the Miami workplace accident attorneys at Spencer Morgan Law at 305-423-3800. We are here 24 hours a day so we can help you get the financial compensation you deserve.
https://www.smorganlaw.com/top-5-mistakes-you-can-make-after-a-workplace-accident/