Why Is It Taking So Long To Process My Claim?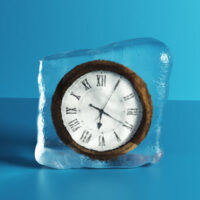 If you have filed a Florida insurance claim and are anxious to receive financial compensation, you may be frustrated by delays. Many people report submitting insurance claims after an accident injury only to find themselves waiting for weeks, or even multiple months, for a response. This delay can be extremely upsetting for individuals who need money to settle medical bills and balance their household budget after income loss due to having to miss work in order to heal.
When you are agitated by a claim that is being processed slowly, there are things you can do to ensure your claim is moving forward as efficiently as possible. One of the most effective ways to speed up the process is to hire a Miami personal injury lawyer.
Personal Injury Claims Can Be Complicated
Sometimes insurance claims are simple, but in other situations they are not, and this is especially true when it comes to personal injury claims. Complexities often arise because it is common for insurance companies to investigate claims thoroughly, both to determine liability and the extent of damages. This can involve gathering medical records, reviewing police reports, and interviewing witnesses. Sometimes the process is slowed down by red tape, understaffing, miscommunication, and other factors that are beyond your control.
Steps to Take When Your Claim is Taking Too Long
If your claim is taking too long, there are several steps you can take to speed up the process:
Contact your insurance company. If your claim is taking longer than expected, the first step is to contact your insurance company to find out what is causing the delay. Asking for an estimated timeline for processing your claim is appropriate.
Document everything. Keep a detailed record of all insurance company correspondence. There are often a variety of communication formats, including phone calls, emails, text messages, and mailed letters.
Get a lawyer. If you're not getting anywhere with your insurance company, consider hiring a personal injury lawyer. An attorney can help you understand your legal rights and options, negotiate with the insurance company on your behalf, and ensure that your claim is processed as quickly as possible.
What a Lawyer Can Do to Help
A personal injury lawyer can be a valuable resource when it comes to speeding up the insurance claims process. For example, just as insurance adjusters are investigating your claim, your lawyer has the resources and expertise to do their own investigation. Then, if an insurance company puts forward a low offer, your Miami personal injury lawyer can push back with proof of why your claim has a higher value.
Could you use help figuring out why your insurance claim is stalled? A Miami personal injury lawyer can look into your situation and determine how to help. If your attorney discovers an insurance company is creating a low offer, they can collect the documentation necessary to negotiate the settlement amount higher. To get started, speak with the legal team at Spencer Morgan Law. Call 305-423-3800 for a confidential assessment.