Why Hire a Personal Injury Attorney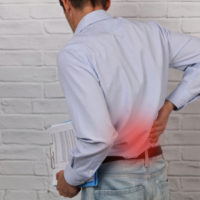 This topic has been covered time and time again, but surprisingly, more accident victims continue to proceed with their personal injury claims sans representation than those who proceed with legal counsel. At Spencer Morgan Law, we strongly encourage victims to retain the help of an experienced personal injury attorney if you plan to pursue compensation for your injuries. This post details the most valid reasons why.
But…What if You Don't Have Enough Money to Hire an Attorney?
 Before we detail the reasons why you SHOULD hire a lawyer, let's first discuss the reason many people DO NOT: money. Cost is a major deciding factor for most people in most situations. However, for accident victims, money becomes an even greater concern. Many accident victims are unable to work because of their injuries. Combine the lost income with the mounting medical expenses and paying attorney fees is simply out of the question. Fortunately, most personal injury attorneys work on a contingency fee basis, which means that they do not charge any money up front. Rather, they work for "free" until a settlement is reached. Once a settlement is reached, the lawyer will take a percentage of the award, plus additional money for extra expenses paid out of pocket. If the case goes to trial and ends poorly for the victim, the victim will not be required to repay the fees.
Benefits of Retaining an Experienced Miami Personal Injury Lawyer
 The benefits of allowing a Miami personal injury lawyer to take over your case far outweigh the pitfalls of doing so. Below are just a few reasons why we urge injured parties to seek legal help as soon after their accident as possible:
Resources: A personal injury attorney will likely have far more resources to contribute to your case than you do. Resources include knowledge of the law, a team of highly skilled individuals who can help fill out paperwork and file it on your behalf, and standby investigators who can investigate the facts of the incident and provide the evidence necessary to build a case against all named parties in your claim.
Naming the Right Defendant: Whom you should take to court may seem obvious, but it is not always. For instance, more than one party may be liable for your accident. If you fail to name all the liable parties in your claim, you risk losing a full recovery for your injuries. Moreover, you risk losing your right to recovery at all, especially if the defendant's attorney identifies another liable party and uses that to get the defendant off the hook.
Negotiation: A large part of the personal injury process involves negotiations. The worst thing you can do is accept the first or even second settlement offered to you, as it is likely far less than what you deserve. Experienced lawyers know this. Your Miami personal injury lawyer will value your claim and negotiate with the opposition to win nothing less than what your case is worth.
Litigation Experience: If you and the defendant cannot come to an agreement out of court, your case may go to trial. Though statute 28 U.S. Code § 1654 allows individuals the right to appear pro se (without an attorney) in civil court, this is one right we do not recommend exercising. Lawsuits involve a lot of paperwork, standing before a judge and jury, and arguing. Trial lawyers know, however, that simply stating the facts is not enough to convince a jury that deserve compensation. They know that you need to turn your experience into a narrative that jurors can emphasize with. Unless you have trial experience yourself, it would be best to leave the litigation to an attorney.
Greater Likelihood of Success: Individuals who are represented by attorneys typically have a greater likelihood of success both in and out of the courtroom. Moreover, represented parties generally recover greater amounts of compensation than unrepresented individuals.
There are countless other reasons to retain the help of a skilled personal injury lawyer in addition to those mentioned above. To learn more about how a Miami personal injury attorney can help you maximize your recovery, contact Spencer Morgan Law today.
Resource:
law.cornell.edu/uscode/text/28/1654