Why Do Motorcycle Accidents Happen?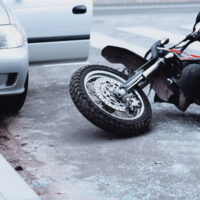 Because Florida has such lovely weather, motorcycles are a popular form of transportation. But they can also be extremely dangerous. Motorcycle accidents can result in broken bones, spine injuries, and major lacerations.
While motorcycle accidents are not more common than car accidents, they can result in injuries that are more severe. They can even be fatal. Crashes involving motorcycles are particularly risky because riders are exposed in ways that do not apply to car drivers and passengers.
After a motorcycle crash, if someone else was at fault, you may be able to secure personal injury compensation. A Miami motorcycle accident lawyer can help you determine if you or another party caused the collision.
Other Vehicles and Motorcycle Accidents
Sometimes, motorcycles collide with other vehicles. Often, this happens when a car or truck is turning and hits a motorcycle.
A motorcycle is statistically moving in the following way when a turning vehicle impacts the motorcycle:
The motorcycle is moving to pass the other vehicle.
The motorcycle is driving straight to pass through an intersection.
The motorcycle is attempting to move in front of the car.
Accidents happening for the above reasons are common in car to car collisions as well. But these issues can be even more prevalent for motorcyclists because motorcycles are typically smaller in size than trucks or cars. They are often harder for other drivers to see. Blind spots create problems for all vehicles.
There are also times when vehicles strike motorcycles because of lane changes or situations when rear-ending occurs. Also, there are accidents that happen when parked vehicles open car doors, creating hazards for motorcycle riders. It can be hard for motorcycle riders to see this happening, especially when they are navigating narrow streets.
Risks On the Road
There are also times when motorcycles lose control due to road risks, from wet pavement to construction waste. If an accident occurs because of road hazards, there will likely not be a liable party. Even if a road was in bad shape, the local government is not responsible. The only path to a personal injury claim in these circumstances would have to include negligence that was intentional. A Miami motorcycle accident lawyer can determine if someone else was liable.
Other accidents can happen when motorcycles are speeding. If a rider is traveling at an unsafe speed, they could be held at least partially liable for a crash. Another avoidable risk is riding a motorcycle when under the influence of drugs or alcohol.
If you were involved in a Florida motorcycle accident, you need to speak with a Miami personal injury lawyer. A legal professional can help you to obtain compensation, for both medical expenses connected to the accident and personal suffering.
Were you or someone you love injured in a motorcycle accident? Were you the driver or a passenger? Share your story with a knowledgeable Florida personal injury lawyer to discuss your options. There may be compensation available for doctor bills, vehicle repairs, and lost wages. Our Miami motorcycle accident lawyers at Spencer Morgan Law will fight for fair compensation. Contact us today at 305-423-3800 to schedule your free consultation.
https://www.smorganlaw.com/when-to-take-an-ambulance-after-a-car-accident/