Why Are Statutes Of Limitations Different In Each State?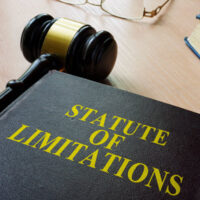 Statutes of limitations are time limits that dictate how long you can file a lawsuit after a specific event or injury. These legal limits vary from state to state, so if you are interested in pursuing financial recovery after an accident, it is essential to understand the statute of limitations.
Staying on top of details and deadlines is part of building a strong injury claim. A Miami personal injury attorney will listen compassionately to your claim resolution hopes, then they will fight hard for the best possible outcome, assisting you in matters of liability and compensation along the way.
Why Do Statutes of Limitations Differ Among States?
Statutes of limitations differ from state to state primarily due to the differences within each state's legal system, priorities, and historical development. For example, a range of factors contribute to statute of limitations variations, including the following.
Legislative choices. Because each US state has the authority to set their own statutes of limitation deadlines, lawmakers in each state review and consider factors like fairness, legal principles, and public policy. Then, they determine the limits for their home state.
Preserving evidence. Statutes of limitations are designed to ensure that claims are brought while a case is still relevant, such as evidence still being available and memories being relatively fresh. So, the specific time frame set, basically reflects each state's assessment of how long an effective evidence-preservation period should be.
Defendant protections. Deadlines are also a way to provide a measure of protection for defendants by limiting the time during which a lawsuit can be filed. When there are set timeframes, potential defendants can move on with their lives once a date has passed, they don't have to experience indefinite uncertainty about potential litigation.
In the sunshine state, the statute of limitations for personal injury cases is outlined in Florida Statutes section 95.11. This means that personal injury claims arising from car accidents, slip and falls, or medical malpractice, must follow the Florida statute of limitations, which is set at four years from the date of the incident.
How Can a Miami Attorney Help?
Following an accident injury, consulting with a Miami attorney who specializes in personal injury cases means you will have a professional who is experienced in investigating the circumstances of accidents and determining liability on your side. Injury attorneys know how to review evidence, gather witness statements, and connect with experts to establish who is responsible for your injuries.
Hiring an attorney can also give you peace of mind, having a Miami personal injury attorney fighting for your rights allows you to focus on your recovery while knowing that a legal professional is advocating for your interests. They will handle the complexities of the legal system during a challenging time.
How will deadlines impact your personal injury claim process? In Florida, understanding the statute of limitations for claims and cases is crucial when pursuing compensation for your injuries. The legal team at Spencer Morgan Law can help. Call 305-423-3800 for a confidential assessment.