Who Will Pay For My Medical Expenses After A Car Accident?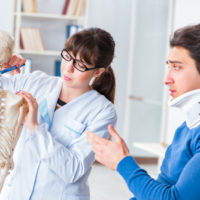 Ask any personal injury accident victim, and they will tell you that the aftermath of their car accident is almost worse than the accident itself. In addition to having to cope with their injuries, they are also forced to figure out how to pay for their living expenses and medical expenses on little to no income. If you were injured in car accident in Miami and if you are worried about how you are going to put a roof over your head, food in your stomach, and clothes on your back and pay for the treatment you need to get better, take a deep breath. Though your financial situation may seem overwhelming right now, know that you have options. Our Miami car accident lawyers at Spencer Morgan Law can help you explore your options and ensure that the correct party covers the cost of your medical expenses so that you can recover with peace of mind.
Your Options for Recovery Post-Accident
 If your accident was caused by another person's negligence, it is not fair to you to have to bear the entire financial burden on your own. Depending on the circumstances leading up to your accident, a few different parties may be liable for your injuries. Those parties include:
The other party's insurance company;
Your own insurance company; or
The other party.
Car Insurance
 In some states, if the other party is at fault, his or her insurance company should have to pay for your medical expenses. However, Florida is a no-fault state, which means that each person's own insurance company is responsible for damages regardless of who caused the accident.
Your Own Insurance Company
In Florida, if the other driver does not have insurance and if he or she is not covered under another person's policy, you should be able to collect compensation via your own personal injury protection policy if you have such coverage. Fortunately, because Florida is a no-fault state, the law requires all individuals who register a vehicle in the state to have PIP coverage of up to $10,000 and property damage liability of up to $10,000. However, if your damages exceed the limits of your own car insurance, PIP coverage, and any other type of coverage that you have, you may be able to recover compensation via a lawsuit against the other driver.
The Other Driver
In exchange for a guaranteed payment of claims offered by PIP coverage, Florida drivers give up their right to sue for all but the most serious of injuries sustained in a car or truck accident. If your accident resulted in death or some form of permanent injury, the state may relax its no fault laws and allow you to pursue a lawsuit for damages that exceed your PIP coverage. Damages commonly awarded in these types of situations include pain and suffering, future medical expenses, lost wages, lost earning potential, and loss of consortium.
Get the Help You Need to Pay for Your Medical Expenses
If your injuries were minor, you should have no problem recovering the compensation you need to pay for your medical and living expenses while you recover. However, if your injuries were more severe, and if your medical bills are far more than what is covered by your insurance policy, you may be able to pursue compensation via a lawsuit. Our Miami car accident attorneys at Spencer Morgan Law are prepared to help you establish your rights to compensation and fight for a fair award. Call our office today to schedule your free consultation.
Resource:
flhsmv.gov/ddl/frfaqgen.html