Who Performs A Florida Accident Reconstruction?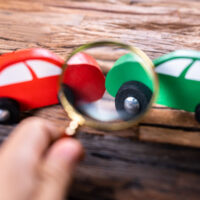 After a Florida collision, you may hear of your case being investigated by an accident reconstruction expert. These professionals analyze the circumstances surrounding an accident and come up with a report stating what the contributing factors were and who, if anyone, was at fault. If a case is going to court, these experts provide valuable testimony on the mechanics and scientific elements of the crash.
It is important to work with a Miami personal injury lawyer if you are in the process of pursuing financial recovery. While there are an array of experts that can provide support, understanding the worth of your claim and what settlement level would be full and fair will allow you to make informed decisions throughout the process.
Inspecting the Vehicle and Reviewing Statements
One of the things a reconstruction specialist will do is inspect photos of the damaged vehicle., and ideally, an analysis of the vehicle itself. This provides them with important information about where a car was struck and the amount of force sustained. When the vehicle can be assessed, it is preferable as there are things that can be seen that are not visible in photos. For example, an expert can review if there is dirt on tires and wheel rims, small indicators of what may have occurred that are likely not captured in photos.
Additionally, accident reconstruction professionals consider any statements provided by witnesses. Individuals who saw the accident take place often notice key considerations that can't be found when assessing a damaged vehicle and weren't recorded in a police report because law enforcement wasn't there at the time of the collision.
Reconstruction data will include which direction the vehicles were heading, what was their speed before the collision, and direction of the force on impact. All of this information is vital when there is contested liability or other disputes surrounding negligence.
By telling the story in reverse, accident reconstruction experts review data collected after the accident and then study the documentation to reconstruct how the wreck occurred, such as determining if it was due to speeding and road conditions or visibility problems and vehicular malfunctions.
Miami Attorneys Know When Accident Reconstruction Specialist Can Help
Making the decision to hire a Miami personal injury lawyer as soon as possible following a Florida collision means you will have a legal professional working for your best inserts through the process, whether that will include hiring additional professional, such as accident reconstruction experts and forensic accountants, or if a full amount can be obtained without their support.
Could an accident reconstruction specialist provide evidence for your personal injury case? You need to talk to a veteran car accident attorney about what professionals would strengthen your claim. Once a liability lawyer reviews the documentation you have already gathered, they can advise you on what additional information will be necessary to achieve the outcome you're seeking after a Florida accident injury. Speak  with the legal team at Spencer Morgan Law today. Call 305-423-3800 now for a no-cost, confidential assessment.