Who Is At Fault When There Is a Motorcycle Accident In Miami?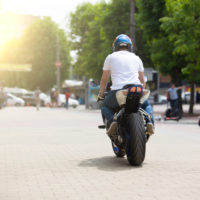 When riding a motorcycle, individuals are exposed to harm in a way that people in vehicles are not. Unlike a car driver, a motorcyclist does not have the base frame of a vehicle and other protective measures in place. Because of this, motorcycle riders can be severely injured in the event of an accident.
In the event of a Miami motorcycle accident, a victim may need weeks, months, or years of recovery time. Sometimes healing is lifelong or a crash is fatal. Victims and their families need an attorney on their side. A Miami motorcycle accident lawyer can review your case and let you know how to move toward compensation.
Who Is the At-Fault Party When a Motorcycle Is Hit?
There are a variety of factors that go into determining negligence in the event of an accident involving a motorcycle rider.
Some of the reasons why a car driver or motorcyclist could be at fault:
Traffic signs and signals were not followed
Driver was speeding
Blind spots were not checked
There was drug or alcohol use involved
Documentation can play an essential role in establishing fault so it is important for motorcyclists to get a copy of the police report when possible. Traffic citations will likely be listed within the police report along with witness accounts.
Negligence is not always clear and there are often times when research is needed. Even when the at-fault driver seems simple to determine, there are times when an insurance company will dispute fault. It makes sense, they do this to save their company the high expenses involved with insurance payouts. But, it is important a victim is compensated appropriately, a lawyer can help a victim push back against an insurance company's low settlement offers.
Driver error is not the only path to dangerous accidents. Bad weather can lead to poor road conditions. When motorcyclists can not see clearly or have trouble keeping control of their bike crashes are more likely, too.
What Type of Injuries Happen When a Motorcycle Crashes?
Due to a motorcyclist being vulnerable, severe injuries can result when a motorcycle is in an accident. Some of the injuries that happen follow:
Neck, back, and spine damage
Traumatic head injuries
Cuts and bruises
Broken bones
Hospital stays and medical bills are common when there are major injuries. Sometimes this extended into physical therapy appointments and job loss. It is clear that expenses can add up quickly. It is not always easy to recover financial damages when the numbers are high. It is common for insurance companies to contest large claims. A Miami motorcycle accident lawyer can help to prove fault and secure the damages a victim deserves.
Was a car driver responsible for your motorcycle accident? A knowledgeable Florida personal injury lawyer can help you secure the compensation you and your family deserves. You should not have to pay doctor bills, vehicle repairs, and lost wages connected to the event. Our attorneys at Spencer Morgan Law will fight for fair compensation. Contact us today at 305-423-3800 to schedule your free consultation.
https://www.smorganlaw.com/florida-drivers-participate-in-distracted-driving/