When Medications Do More Harm Than Good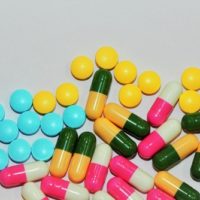 Nearly seven in 10 Americans rely on prescription drug medications each year to relieve pain or some other chronic condition. More than half of those 70 percent rely on at least two medications to feel better, and 20 percent take five or more medications at any given time. Unfortunately, we live in an era in which drugs are prescribed not as a last resort but as the solution. While there are certainly some conditions that require prescription medications, many do not, and oftentimes, prescribed drugs end up doing more harm than good.
Most prescription drugs are released onto the market without being adequately tested first. This results in serious or even deadly side effects. It can take dozens of people suffering from disabling injuries or even death for the FDA to finally pull a defective drug from the market. Until that happens, the drug will continue to be prescribed, except it will boast a new label with additional side effects added to the list, just as a "precaution."
Defective Drug Recalls on the Rise
Pharmaceutical companies occasionally need to recall a drug if they get too many complaints. While reasons may vary for the recall, a recall generally has to do with product packaging and mislabeling, contamination, improper testing, or inherent safety issues which could lead to harm or even death. To let consumers know why a drug has been recalled, the FDA will categorize a recall in one of three ways:
Class I Recall: In this situation, there is a reasonable belief that use or exposure to the drug WILL result in serious injury or even death.
Class II Recall: This class indicates that there is the PROBABILITY of adverse health consequences that are temporary and that can be medically reversed, or that the possibility of serious health consequences is remote.
Class III Recall: A class III classification indicates a situation in which adverse health consequences is not likely, and that the product has been recalled for some other reason (such as packaging).
 2014 saw the second most amounts of recalls of the past 10 years. The number of recalls in 2013 and 2014 (2,061) was almost as many as the previous nine years combined (2,217). Class II has consistently lead the number of recalls each year. Despite the increasing number of recalls, however, it is estimated that 128,000 Americans die each year from prescription medication use, which is nearly five times the number of individuals that die from overdosing on prescription painkillers and heroin. Properly prescribed prescription medications result in approximately 1.5 to 2.7 million hospitalizations each year.
Get Help From a Miami Personal Injury Lawyer
At Spencer Morgan Law, we understand that prescription medications are necessary for treating a myriad of conditions. Not all prescription medications are bad, but those that are can cause serious harm to the people who take them. If you or a loved one was prescribed a medication that ended up doing more harm than good, and if you believe that the pharmaceutical company should have been aware of the dangerous side effects, do not wait to get help. Contact the compassionate and knowledgeable Miami personal injury attorneys at Spencer Morgan Law either online or by phone today.
Resources:
raps.org/Regulatory-Focus/News/2014/08/11/20005/Number-of-Drug-Recalls-Surges-at-FDA-Led-by-Mid-Level-Concerns/
health.usnews.com/health-news/patient-advice/articles/2016-09-27/the-danger-in-taking-prescribed-medications