What You Should Take Pictures Of After A Florida Car Crash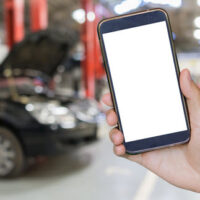 Evidence, proof, and documentation are needed in order for you to secure the maximum financial compensation following a Florida car collision. Pictures are a good way to establish proof. An image can support your side of the story and provide the evidence needed when an insurance company tries to deny or underpay on a car accident claim.
When possible, gather photographic evidence as soon after an accident as possible. Then, share your photographs with a Miami car accident lawyer to move forward after a car crash insurance claim.
Views to Capture
It is easy to be overwhelmed after a car collision. Because they are unexpected events, people can feel emotional and upset. There may even be injuries to attend to. Of course, taking care of your health is the most important step. But when you do think of capturing images, there are three main views to capture in order to strengthen a personal injury claim.
Property damage. All of the vehicular damage should be captured. This includes damage to your car and damage to other vehicles. When all of the damage is gathered, it can be easier to piece together what happened. Taking both wide views and close-up images is best for providing photographic evidence of what occurred.
Entire crash area. When you have photos of the entire scene of the accident, it can provide further information to insurance companies involved A full view can provide information about traffic signage, weather concerns, road conditions, and more. If you suspect a detail could be important, such as potholes in the road or tire marks left by the other driver due to their reckless behavior, take a picture of it.
Physical injuries. If your injuries are visible, keep documentation. This means images of the initial harm and subsequent images of the healing process. When a victim is seeking compensation for injuries, photographic evidence can be helpful in establishing the injury was a direct result of the accident and that the treatment process may extend into weeks or months, possibly for a period of time that will result in the victim losing income.
Take More Pictures than You Think You Will Need
You do not have to be a professional photographer to gather the photographic evidence needed to support your claim. Take images as soon as possible and review them to be sure you have documented what you wanted to document. For example, if you believe a sign is important, be sure it is visible in the pictures and in focus. Taking a lot of different views can be beneficial, then you will know the accident scene is well documented. When you review the images with a Miami car accident lawyer, your attorney will advise you on next steps.
Do you have pictures of your Miami car accident injuries? Talk to the Miami personal injury attorneys at Spencer Morgan Law. Accident cases can be complex and a knowledgeable attorney is needed to navigate the complicated negotiations with insurance companies and legal professionals. Contact us today at 305-423-3800 to schedule your free consultation.