What You Should Know About Product Misuse in Product Liability Cases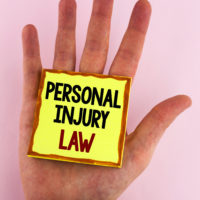 Whenever we buy a product, we trust that it's safe. Each day we spend our hard-earned dollars and put that trust in the hands of several entities – the retailer (store), the distributor (salesperson), and the manufacturer (maker).
Most of the time, the products we buy are safe, but there are some instances when products cause injuries to a person due to negligence, which results in a lawsuit. The person files the product liability case only to hear one of the most common defenses in product liability law – product misuse.
Florida Law on Product Liability
Florida law requires those who wish to take legal action for product liability claims to file the lawsuit within four (4) years of the incident. To be successful while pursuing a product liability claim for negligence, a person must establish the following:
That the product was defective;
The product is a direct cause of the injury; and
The product was being used as intended
An Example of Using a Product as Intended
A prime example of using a product as intended is an NBC Miami article that discusses a South Florida man using his cell phone when the phone got hot and burst into flames.
What Does Product Misuse Mean?
Product misuse is the act of using a product for any purpose other than the reason why the product exists. An example of product misuse is using a fork to eat cereal instead of using a spoon.
With DIY options and a person's abilities to substitute or use one item in place of another, it is not uncommon to see the misuse of a product on a daily basis.
Product Misuse Classifications
The product misuse defense comes in two classifications — Foreseeable and Unforeseeable.
Foreseeable Misuse
Foreseeable misuse means capable of being seen or expected.
Foreseeable misuse may not provide any defense in a product liability case because the primary question would be whether the product manufacturer should have expected the product to be misused. Under product liability laws, manufacturers must anticipate possible uses of their products. Therefore, they are responsible for foreseeable misuse
2. Unforeseeable Misuse
Unforeseeable misuse means the inability to anticipate or expect. Because a manufacturer may not expect for a consumer to use its product in a different way, it's possible that the manufacturer may not be held liable for a consumer's injuries. For example, a manufacturer may not expect for a consumer to use a cell phone as a hammer.
If I Misuse a Product, Can I Sue?
If for some reason you misuse a product and it results in injuries, all is not lost. Because product liability laws are complex and are not easy to analyze on your own, it's best to discuss the matter with a personal injury attorney.  A knowledgeable personal injury attorney will thoroughly review your unique situation and help you determine whether you have a claim and show you who you can sue.
If You're Suffering from Injuries Due to a Product, Call Spencer Morgan Law.
If you believe the product you're using is causing your injuries, you need a Miami personal injury attorney who is working to enhance product safety and will fight for your rights. Call Spencer Morgan Law at 305-423-3800 now for a free consultation to discuss your potential product liability case.
Resource:
nbcmiami.com/news/local/Mans-Cell-Phone-Caught-Fire-Not-Under-Recall-505160501.html