What Warrants A Personal Injury Claim?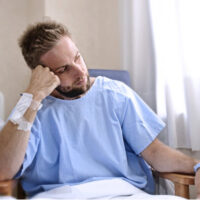 Accidents can happen in an instant, unexpectedly and unintentionally, but the impact of the event can be far reaching. If you were injured in a Florida accident, you may be wondering if you can file a personal injury claim.
The answer to if you can file a claim is likely yes if another party's negligent behavior or actions led to injuries and losses, including medical fees and missed time from work. Have a conversation with a Miami personal injury lawyer to discuss possible paths forward.
5 Common Types of Florida Claims
Personal injury claims are filed when a person has been injured or harmed as a result of someone else's negligence. In Florida, there are several common reasons for personal injury claims.
Vehicle accidents: Car, truck, and bus accidents are one of the most common reasons that personal injury claims are filed in Florida. Whether it's a minor fender bender or a serious collision, car accidents can result in serious physical injuries and emotional trauma. Personal injury claims are designed to help individuals recover financial expenses associated with their injuries, including medical fees, lost wages, and pain and suffering.
Slip and fall accidents: Occurring on both private and public property, slip, trips, and falls can happen due to wet floors, uneven sidewalks, or poorly lit stairways. Property owners have a legal responsibility to keep their property safe. If it can be proven they failed to do so, they may be held liable for any injuries that occur as a result.
Medical malpractice: If a healthcare professional fails to provide the level of care that a reasonable person would expect, a malpractice claim could be filed. Medical malpractice claims are often complicated. Solid evidence of the healthcare professional's recklessness and the resulting harm is imperative.
Product liability: Product liability claims are filed when a consumer sustains an injury using a defective product. The manufacturer, distributor, or retailer of the product could be held responsible for design defects, manufacturing defects, or warning defects.
Dog bites: The state of Florida has a strict liability statute for dog bites, this means dog owners are held liable for any injuries caused by their dogs, regardless of whether they knew their dog had aggressive tendencies or not.
This is not a complete list, there are also personal injury claims filed for injuries and harm that occur for other reasons as well, speak to a professional about your unique circumstance.
Talk to an Attorney to Understand Your Rights 
There are many situations that lead to personal injury claims. If you are curious to learn about what is possible for you, schedule a no-cost consultation with a Miami personal injury lawyer. Then you can decide if you want to retain legal counsel, or not.
Could you use information about if you are able to file a personal injury claim or not? The legal team at Spencer Morgan Law will compassionately listen to the details of your situation and advise you on next steps. Call 305-423-3800 for a confidential assessment.