What to Do When You Cannot Afford Medical Bills Post-Car Accident and Pre-Settlement, Pt. 1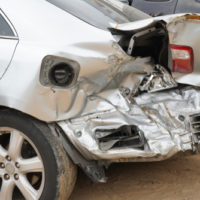 When you are injured in a car accident, one of the first things you will do, without even thinking about the financial consequences, is seek medical attention. After all, your physical health is more important than your financial health. Unfortunately, however, the financial consequences of caring for yourself will eventually creep up on you. First, you will receive the bill for the ambulance service that rushed you to the hospital. Then, you will get the ER bill, followed by the bill for your hospital stay, medical services received, and supplies used. If your injuries are serious, the medical bills will not stop there. You may have to pay for things like chiropractic care, physical therapy, follow-up visits, and possibly in-home care. As the bills stack up on your kitchen counter, you may begin to feel overwhelmed and at a loss as to what to do. You will likely have questions, such as
How will the bills get paid?
Who will pay the bills?
If you file a personal injury claim, can you put paying off the bills until after your case settles?
How can you make sure that your bills do get paid?
When your case settles, will your insurance company want to be reimbursed?
At Spencer Morgan Law, our Miami car accident attorneys strive to put accident victims at ease by addressing their most pressing questions and concerns regarding their cases. In addition to doing everything in our power to ensure that clients recover the most amount of compensation for their injuries, we will also advise them on how to cover the cost of medical bills prior to their case being settled. This post provides a brief overview of what you can do in the time between accident and settlement.
How Will the Bills Get Paid?
 Depending on the type of insurance coverage you had at the time of the accident, your bills may get paid in one or more of several different ways. Some types of insurance that you may use to cover car accident damages include the following:
Auto Insurance Coverage: Florida drivers are required to carry at least $10,000 in property damage liability coverage. If you abide by state law, your auto insurance policy should cover damages up to the specified limit. Depending on whether or not you have rider policies such as collision coverage and underinsured/uninsured motorist coverage, your damages may or may not be covered beyond the $10,000 limit.
Personal Injury Protection: Florida is one of 10 states that requires drivers to carry personal injury protection (PIP) insurance. The minimum limit is $10,000. PIP insurance is designed to ensure that all injured parties can pay for their own injuries regardless of who was at fault for the accident.
It is important to note that PIP will only cover up to 80 percent of reasonably necessary medical expenses. "Reasonably necessary" includes services such as surgery, x-rays, diagnostic scans, necessary medical care, and some rehabilitative services. Depending on how much PIP you invested in, it may also cover up to $10,000 in lost wages, up to $5,000 in death benefits, up to $10,000 in medical bills for "Emergency Medical Conditions," and up to $2,500 for non-emergency injuries.
Health Insurance: If the total cost of your injuries totals more than what your car insurance and PIP coverage cover, your health insurance may kick in to cover the remainder of the costs. However, you will be required to pay for the deductible out of pocket. Though you will likely not be required to pay the deductible upfront, as the greatest concern is your health, you will receive a bill for services rendered in the mail. Keep in mind that if you do use your health insurance to cover the remainder of the costs, and if you file a personal injury claim, your health insurance company may put lien on your settlement or seek reimbursement via other means. We will explain this more in depth in the next post.
Spencer Morgan Law is Prepared to Help
 If you sustained serious injuries in a car accident, your medical expenses are likely to exceed your insurance limits. When this happens, trying to figure out how your expenses will get paid, when, and by whom can be overwhelming and even a bit frightening. Our Miami car accident lawyers at Spencer Morgan Law are prepared to help you explore your options and manage your medical expenses throughout the duration of your case. For guidance and support at this difficult time in your life, contact our personal injury law firm today. For answers to the remainder of your questions, continue to part two.