What to Do When Dental Procedures Go Wrong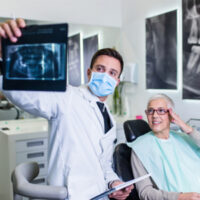 While many do not look forward to dental procedures, they often would never imagine the procedure itself would cause further injury. But the truth is dental malpractice does occur. According to some studies, it is estimated a minimum of five percent of medical malpractice suits are in connection to dental injuries.
If a medical professional, including an oral surgeon or a dentist, was negligent, a medical malpractice claim may be possible. Everyone visiting a dental practice has a right to standard level of care. Talk to a Miami medical malpractice lawyer about options after a dental injury.
What Standard Level of Care Means
When discussing the legalities of a medical malpractice claim, the term standard level of care is often used. It means that a patient has a right to the same level of care as they would receive from another provider in the community, one who is practicing in the same area with an equivalent educational background, for example. When a level of care is substandard, it may be possible to secure compensation through an insurance claim or legal action.
Some dental procedure issues that could prompt compensation settlements:
Cancer diagnosis failure
Extraction of teeth done incorrectly
Improper anesthesia
Patient informed consent not given
Damage to nerves
Inadequate dental implants
Poorly installed braces
Improper crown or bridge placement
Infections that lead to blood poisoning or cardiac complications
It is understood by many and proven time and time again by researchers that overall health is connected to an individual's oral health. Diabetes, heart disease, and more have been linked to gum disease, for example. When a person goes to a dentist for a procedure, they should not sustain injury because of another's negligence.
You do not have to suffer when another is responsible for your injury, talk to a Miami medical malpractice lawyer if you were harmed during a dental visit. Documentation will be important, as it is in the majority of personal injury cases. When you talk to a lawyer, let them know what documentation you have, including treatment plans and any consent forms. Because personal injury claims carry time limitations, calling an attorney as soon as possible is the best way to secure a fair settlement.
Insurance and Dental Procedures
It is estimated that over 20% of Americans do not have dental insurance, and those that do have dental insurance often find their policy does not cover all of their dental expenses. Because of this, compensation may be needed to cope with the expenses of a poorly executed dental procedure. After all, further procedures may be needed to correct the original problem and injuries that were sustained.
Did a dentist's negligence result in an injurious event for you or someone you love? You need to talk to a medical malpractice lawyer you can trust as soon as possible. Our lawyers provide no-cost, confidential assessments and we help you understand your rights. Compensation for Miami dental injuries are possible. Contact Spencer Morgan Law at 305-423-3800 to schedule your free consultation.
https://www.smorganlaw.com/fractures-from-different-types-of-accidents/