What To Do Following An Uber Or Lyft Accident In Miami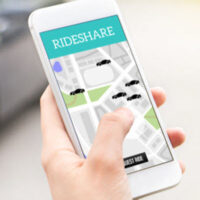 Car accidents are possible when the vehicle is a family car or a vehicle driven for commercial gain. There are times when individuals are injured in Lyft or Uber accidents, for example. Ride share drivers, passengers, and pedestrians have sustained accident injuries because of Lyft and Uber vehicles in Miami and throughout the state of Florida.
When you are recovering from an accident involving a Lyft or Uber driver, it is important you understand your rights. Talk to a Miami car accident lawyer to understand what is possible for you and your family. Negotiations involving ride share vehicles can be complex.
Stay Calm and Notify Authorities
After an accident in Miami or another Florida city, it is important you stay calm. This is true if the accident was with a Lyft or Uber vehicle as well. Notifying authorities is an essential part of having details of the event documented properly. This means filing a police report and having medical professionals on the scene when injuries are severe.
Other forms of documentation to secure include images of the following:
The accident scene
Any physical injuries
Damage to property
It can also be helpful to take a picture of your receipt from the Lyft or Uber ride, if you were a passenger. Also, collect contact information from everyone involved, including the ride share driver, witnesses, and others involved in the event.
Different Types of Injuries
Just as there are a variety of injury types when family cars are involved in wrecks, people can be injured in a few different ways as a result of a ride share collision. For example, there could be injuries due to an airbag releasing. Many vehicles have front airbags and side airbags. If the two deploy at the same time, there can be a lot of force to a person's face and head.
Accidents are possible when unexpected events occur or a driver is distracted. Distracted driving can be an issue with ride share drivers because they could be receiving app notifications while they should be paying attention to the road. Or a GPS guidance system could lead them to take their eyes off the road.
After an accident, it is essential you have your health assessed. When there are major injuries such as broken bones, surgeries might be required. Medical expenses following an Uber or Lyft accident can be incredibly high, far more than a minimum PIP coverage amount.
Connect with an attorney as soon as possible. Some ride share companies carry unique insurance coverage policies that are designed to pay out large amounts. It is important you have a Miami car accident lawyer on your side who understands the ins and outs of negotiating with the insurance company of an Uber or Lyft driver.
Are you unsure where to turn for support following a Lyft or Uber accident? Talk to the Miami personal injury attorneys at Spencer Morgan Law. Accident cases can be complex, a knowledgeable attorney is needed to navigate the complicated negotiations with insurance companies and legal professionals. Contact us today at 305-423-3800 to schedule your free consultation.