What to Do After a Motorcycle Accident in Miami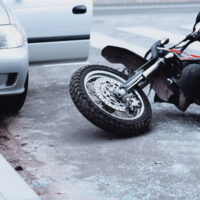 Motorcycle riding is a fun activity that often results in motorcycle accidents and even death. Unfortunately, the State of Florida leads the nation for motorcycle fatalities. Because Spencer Morgan Law wants all motorcycle riders to be prepared, here are some steps all bikers should take after a motorcycle accident in Miami.
Call Miami Police Department (MPD).
Call and alert the authorities about the motorcycle accident so they can prepare a traffic crash report. The report describes what happened during the accident. Often times, they are needed for insurance claims.
When requesting a police report from the City of Miami, the party must complete the Sworn Statement for Traffic Crash Report Information located at the Miami-Dade County website.
Exchange and Collect Contact Information.
Be sure to exchange your insurance and contact information with the other driver, and be sure that they exchange their information as well. This includes writing down or taking a picture of the driver's license number, vehicle license plate number and insurance information.
If the driver's name is different from the vehicle owner or insurance policy holder, be sure to make note of this too. In the event of filing a motorcycle accident lawsuit, the victim should have any information readily available for the attorney.
Seek Medical Attention Right Away. 
Do not make the mistake of waiting until later to see a doctor. Your medical condition should be your first priority after the accident. More than likely you are suffering from injuries, even if you cannot feel the injuries during the time because of the adrenaline rush.
See a doctor for the injuries that you have, not just your primary care doctor. Getting proper treatment is key for your claim and following the doctor's orders for treatment such as therapy and medications is crucial to the case as well.
How do I Begin Filing My Motorcycle Accident Case?
Many people have questions about Florida motorcycle laws and how they affect filing a motorcycle accident case. Anyone filing a case should make sure that they were following motorcycle laws at the time of the accident to ensure they receive the full amount of compensation they deserve.
Next, make sure you report your motorcycle accident. Florida Statute Section 316.065 requires all accidents to be reported. Report the accident online or by mail through the Florida Highway Safety and Motor Vehicles.
Then, gather any evidence such as written documentation, medical records, the police report, photos, recordings and insurance information. Neatly put this information in a folder, binder or even in the cloud with Dropbox or Box.
Finally, hire a qualified Miami personal injury lawyer and allow the attorney to review all of the evidence you gathered.
The attorney can work with you to hold the responsible party accountable for the damage they caused due to their negligence.
What Type of Compensation Can I Recover?
The types of compensation include, but is not limited to, the following:
Medical bills and expenses associated with the accident
Lost wages from missed time at work
Property damage
Future loss of earning capacity
If you were injured in a motorcycle accident in Miami, Call Spencer Morgan Law.
If you received injuries from a driver's negligence while riding your motorcycle in Miami, contact the Miami personal injury lawyers at Spencer Morgan Law at 305-423-3800 to discuss your motorcycle accident case. We work on a contingency fee basis, meaning there's no fee or costs if we can't recover compensation on your behalf.
Resource:
flhsmv.gov/traffic-crash-reports/
miamidade.gov/police/library/sworn-statement-traffic-crash-report-info.pdf