What To Do After A Late-Night Accident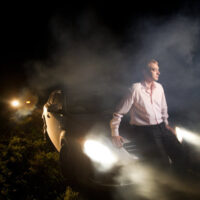 There are accident risks when driving at night, and getting in a collision after dark can be particularly scary as it may be difficult to see what happened and if there are any injuries. Because of low light, drivers may misjudge the distance between themselves and a hazard, even when headlights and traffic lights are illuminated.
Night driving can be particularly dangerous when it is layered on top of other risky driving periods such as the holiday season. During the holidays there is an increase in reckless driving behaviors such as drunk driving and distracted driving.
If you were injured in a late-night accident in Florida and are now unsure who is responsible for the bills you've accumulated, talk to a Miami car accident lawyer.
Things You Should Do After a Late-Night Accident
Accidents are stressful, unexpected events, so it is expected that best policies can't be followed in every situation. But, when possible, there are steps to take if you are involved in a collision during the nighttime hours.
Alert authorities. It is important to report an accident to the police, this is true for all accidents whether they occur during the day or night. After a night accident, give law authorities details on where to find you.
Call a friend or family member. Let an individual you trust know where you are and that you have been in an accident.
Move to an area that is lit. While it is not always possible, it is advisable to move to an area that is illuminated, such as an all-night convenience store nearby the accident site.
Take pictures. Images of the accident site, any vehicle damage, license plate images, and your injuries may be helpful later.
Exchange information. Exchanging names and insurance information with others involved in the crash is necessary.
Safe Driving When it is Dark
Of course, there is no way to completely avoid the possibility of an accident when driving at night, but there are things you can do to reduce the likelihood of a crash and accident injuries. Being sure to give other vehicles the space they need to maneuver safely and keeping your windows and windshields clean to reduce glare can reduce accident risks.
After a late-night accident, facing high medical fees, property damage, and the possible expenses of ongoing healthcare can be incredibly stressful. On top of your own personal worry, an insurance company could push back against the amount you need to recover. Do not accept an insurance adjuster's low offer or denial of your claim at the end of the process. Another path could be possible, talk to a Miami car accident lawyer and discuss your options.
Did you crash at night on a South Florida road? A knowledgeable Florida personal injury lawyer can help. With free consultations, our lawyers can determine if you have a right to damage recovery. We will cover your case from the beginning stages to securing final damage awards. Our attorneys at Spencer Morgan Law will fight for fair compensation. Contact us today at 305-423-3800 to schedule your free assessment.