What Is Premises Liability for Vacation Rentals?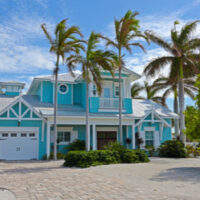 Vacation rentals such as Airbnb have become increasingly popular over the years. People are opting for vacation rentals rather than hotels because of the convenience they provide and the opportunity to vacation in residential neighborhoods. Plus, in many instances you can secure more vacation space for less money because you can rent an entire house or apartment rather than staying in one room of a hotel.
But, accidents can happen at vacation properties, too. If you are injured in a vacation rental property, you may be eligible for personal injury compensation. It is the responsibility of the property owner to keep occupants safe, just as a business is responsible for keeping visitors safe. An attorney can help you research the premises liability law where the injury happened. If it was in Florida, reach out to Miami premises liability lawyer today.
Duty to Protect Means Reasonable Safety Efforts Are In Place
A vacation rental property owner is responsible for making reasonable efforts to keep visitor to their property safe.
Some possible reasonable efforts for property safety:
Rental properties must be maintained in a safe condition.
Damages should be repaired when they are detected or noticed.
If time will pass before a repair can take place, guests must be made aware of potential risks.
An owner's duty to protect could include repairing walking surfaces that are jagged and uneven, replacing faulty appliances, and fixing any broken locks. That said, if a visitor exhibited reckless behavior, the owner may not be liable. Each situation is unique.
Is the Property Owner Liable?
If you have booked your rental property online, know that each e-commerce site has a different way of handling liability. At Airbnb, the homeowner can be liable for injuries and settlements are often made through insurance companies. For Airbnb hosts, there are insurance options. The company has insurance hosts can opt into, or the host may choose to have their individual homeowner's insurance cover any claims.
When there is no insurance in place, there is the possibility of filing a lawsuit against an individual. In those cases, the financial funds available may not cover the full compensation you are seeking.
Before you book a vacation rental, check to see if a host is carrying insurance in the event of personal injury. Also, a bit of research can unearth if there have been complaints about the safety of the property or if the host has admitted to any risks.
Contact a Miami Personal Injury Attorney
An injury on any vacation can be extremely expensive. If you are in an area where you do not have access to your personal physician, you may find yourself in an emergency room where medical bills can pile up quickly. Talk to a Miami personal injury lawyer about your situation and take action.
The knowledgeable attorneys at Spencer Morgan Law can help you find out if the vacation property host is liable. Call 305-423-3800 today to discuss your case. Together, we can set up a no-cost, confidential consultation regarding your claim.
https://www.smorganlaw.com/importance-of-accident-reports-in-miami-slip-and-fall-claims/